New CLF TV Ad: Colleen Deacon "Isn't Prepared"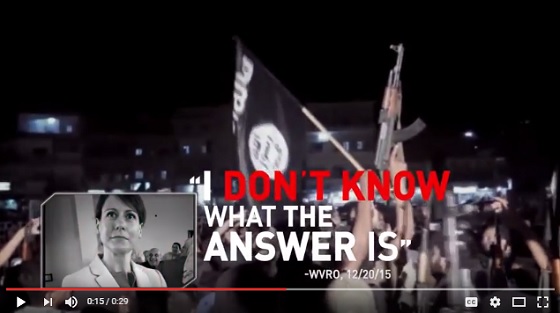 Second Ad Part of CLF's $800,000 Independent Expenditure 
WASHINGTON – The Congressional Leadership Fund (@CLFSuperPAC), the super PAC endorsed by House Republican leadership, today released its second ad, "Isn't Prepared," against Democrat Colleen Deacon in New York's 24th Congressional District race. The ad builds off CLF's first ad by using Colleen Deacon's own words to prove she is extremely unprepared to confront the grave threats facing our nation.
"When it comes to our nation's security, Colleen Deacon doesn't know the answer. In fact, voters can hear it from Deacon herself," said Ruth Guerra, spokeswoman for CLF. "Whether its supporting the dangerous Iran deal or fighting ISIS at home and abroad, Colleen Deacon has demonstrated she isn't prepared. New York families cannot afford to risk their security with a novice like Colleen Deacon."
The TV ad will air on Syracuse broadcast and cable beginning Tuesday, October 18, as part of CLF's $800,000 independent expenditure campaign in the race. In addition to television advertising, CLF is running digital advertising and door-to-door GOTV activities in the district. CLF and its sister organization American Action Network's total announced general election spending to date is over $33 million in 29 districts nationwide.
Script:
ANNCR: They struck in California
A nightclub in Florida,
A mall in Minnesota,
ISIS attacks our communities.
But Colleen Deacon isn't prepared.
On confronting ISIS, Deacon said,
DEACON: I don't know what the answer is.
ANNCR: And Deacon even supports the Iran Nuclear Deal.
Giving billions to the world's largest state sponsor of terror.
Because when it comes to Colleen Deacon and your security,
DEACON: I don't know what the answer is.
AANCR: Congressional Leadership Fund is responsible for the content of this advertising.