CLF Launches First TV Ad "Dangerous Deacon" Against Colleen Deacon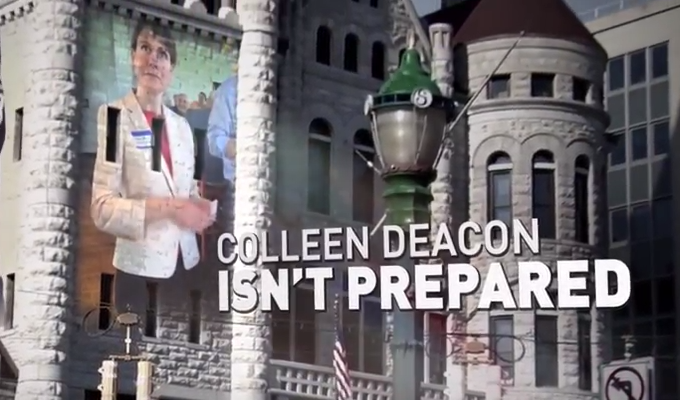 TV and Digital Ads Part of CLF's $800,000 Independent Expenditure in NY-24
WASHINGTON – The Congressional Leadership Fund (@CLFSuperPAC), the super PAC endorsed by House Republican leadership, today released its first ad, "Dangerous Deacon", against Democrat Colleen Deacon in New York's 24th Congressional District race. The TV ad exposes Deacon as dangerously unprepared to lead on national security issues.
"Colleen Deacon has demonstrated she doesn't know what she's talking about on national security," said Ruth Guerra, spokeswoman for CLF. "Whether on fighting ISIS or supporting the Iran nuclear deal, Colleen Deacon will have to ask Nancy Pelosi what to say. New York families' security can't depend on amateur hour from Colleen Deacon."
The TV ad will air on Syracuse broadcast and cable beginning Tuesday, October 11, as part of CLF's $800,000 independent expenditure campaign in NY-24. In addition to television advertising, CLF is running digital advertising and door-to-door GOTV activities in the district.
Script:
ANNCR: A nation besieged by terror. Attacks on our homeland. Adversaries growing bolder.
But congressional candidate Colleen Deacon isn't prepared to fight America's enemies.
Instead of standing up to the party bosses,
Deacon called the Iran Nuclear agreement "the best deal."
On fighting ISIS,
DEACON: "Obviously, I don't know what the answer is."
ANNCR: Dangerous decisions. Catastrophic consequences.
Our security is too important to trust Colleen Deacon.
Congressional Leadership Fund is responsible for the content of this advertising.