CLF Launches "Burned" TV Ad Against Brad Ashford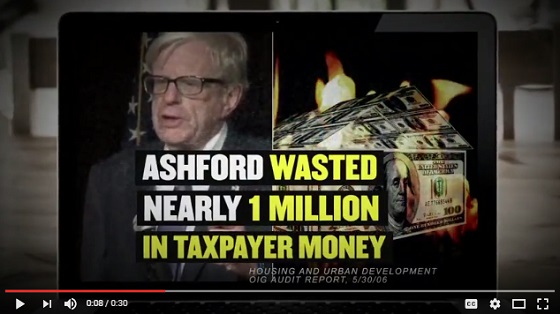 Ad Begins CLF's $950,000 Campaign in NE-02
WASHINGTON – The Congressional Leadership Fund (@CLFSuperPAC), the super PAC endorsed by House Republican leadership, today launched its first ad, "Burned," against Brad Ashford in Nebraska's 2nd Congressional District race. The ad exposes Brad Ashford's wasteful spending record, lighting up tax dollars on one hand while trying to line his pockets with them on the other.
"Brad Ashford likes to pretend he's for fiscal responsibility, but his record shows he burns through tax dollars with reckless abandon," said Ruth Guerra, spokeswoman for CLF. "Convinced he has voters hoodwinked on his fiscal duplicity, Brad Ashford tried to reward himself by nearly doubling his taxpayer salary. Nebraskans get burned when Brad Ashford spends their money."
The ad will begin airing Tuesday, October 18, on Omaha broadcast TV. A 15-second version of the ad will run on digital platforms. CLF will spend over $950,000 on TV and digital advertising in the NE-02 race in the final three weeks of the election. CLF and its sister 501c4 American Action Network have announced general election spending of over $33 million in 29 districts nationwide.
Script:
ANNCR: Brad Ashford likes to burn through your money.
As head of the Omaha Housing Authority, an official audit found Ashford wasted nearly a million in taxpayer money.
In the legislature, Ashford tried to spend $250,000 of your money…on a golf tournament.
Ashford is so good at wasting taxpayer money, he even supported raising his own pay by almost ninety percent.
Brad Ashford. He spends… and we get burned.
Congressional Leadership Fund is responsible for the content of this advertising.