CLF Launches Ad "Out of Touch" Against Mike Derrick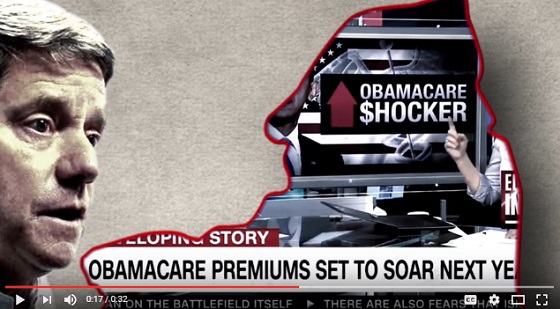 Ad Kicks Off CLF's $450,000 Campaign
WASHINGTON – Today, the Congressional Leadership Fund (@CLFSuperPAC), the super PAC endorsed by House Republican leadership, released the ad "Out of Touch" against Democrat Mike Derrick in New York's 21st Congressional District race. Exposing just how out-of-touch Mike Derrick is, the ad scrutinizes Derrick's multiple, expensive Colorado properties, his politically-convenient relocation to the North Country and most concerning, his continued support of the failing, costly Obamacare law.
"Mike Derrick is an out-of-touch, opportunistic politician who recently moved from Colorado to the North Country and is already running for office," said Ruth Guerra, spokeswoman for CLF. "Derrick's blind support of costly, ineffective Obamacare proves that his loyalty lies with liberal politicians, not hard-working families who have seen their premiums skyrocket. North Country families deserve a leader like Elise Stefanik who is from the community and shares the same values."
The ad will air on cable, broadcast and digital in the Albany and Watertown media markets beginning Tuesday, November 1, through Election Day, as part of CLF's $450,000 independent expenditure campaign in NY-21. CLF and its sister organization, American Action Network (501c4), have announced total general election spending to date of over $45 million in 32 districts nationwide.
Script:
ANNCR: How out of touch is Mike Derrick?
Derrick just moved here from Colorado, where he owns six expensive properties.
And Mike Derrick supports Obamacare.
That might be cool in Colorado,
But in the North Country, it's causing premiums to soar,
Stopping employers from hiring and cutting Medicare by over 700 billion dollars.
Mike Derrick, way too out of touch.
Congressional Leadership Fund is responsible for the content of this advertising.