CLF Launches Ad "PR Campaign" Against Jane Dittmar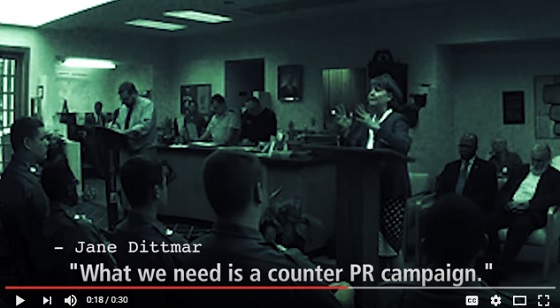 CLF Doubles Spending in VA-05 Race To $800,000
WASHINGTON – Today, the Congressional Leadership Fund (@CLFSuperPAC), a sister organization of American Action Network, released the ad "PR Campaign" against Democrat Jane Dittmar in Virginia's 5th Congressional District race. The ad highlights Republican Tom Garrett's experience and expertise in keeping America safe. Additionally, the ad slams liberal politician Jane Dittmar's naïve and grossly-misguided plan to defeat ISIS, one of the greatest threats facing our country.
"To defeat ISIS terrorists at home and abroad, Jane Dittmar's 'solution' is to launch a PR campaign. In fact, hear Jane Dittmar in her own words," said Ruth Guerra, CLF spokeswoman. "Jane Dittmar's naive and ill-informed foreign policy position should concern every voter in the 5th district. The choice is clear: the only candidate who has the experience and knowledge to keep us safe is Army Veteran Tom Garrett."
The ad will air on Charlottesville and Roanoke-Lynchburg cable and broadcast beginning Tuesday, October 25. A 15-second version will run on digital platforms. CLF has doubled its spending to $800,000 in the VA-05 race, up from a previously announced $400,000 investment by its sister organization American Action Network. CLF and AAN's total announced general election spending to date is over $40 million in 32 districts nationwide.
Script:
ANNCR:  Some decisions are easy.
Like our choice for Congress.
Conservative Tom Garrett is an Army Veteran.
He knows what it takes to keep Americans safe,
And Tom will fight to protect our communities.
Liberal Jane Dittmar, she thinks we can defeat ISIS with a PR campaign.
DITTMAR: What we need is a counter PR campaign.
ANNCR: Army Veteran Tom Garrett.
Liberal politician Jane Dittmar.
You Decide.
Congressional Leadership Fund is responsible for the content of this advertising.