CLF Launches Ad "Hardened Terrorists" Against Anna Throne-Holst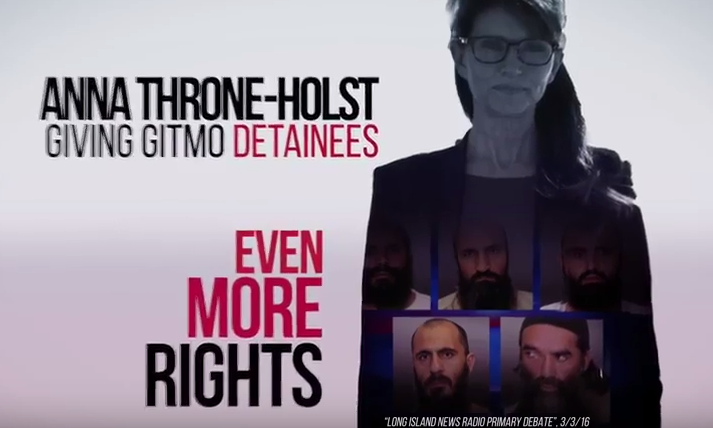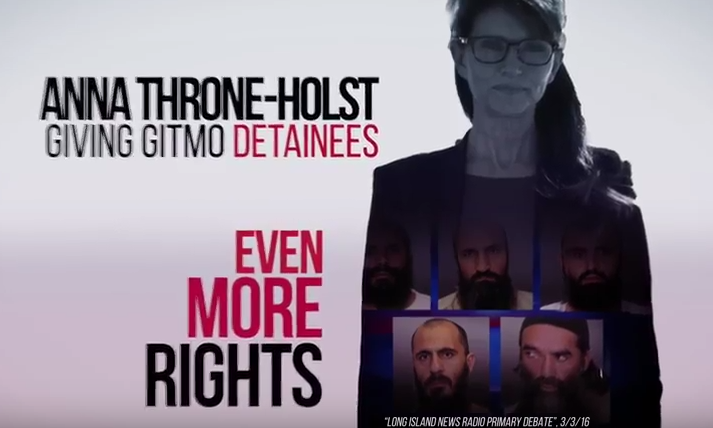 TV Ad Part of CLF's $900,000 Independent Expenditure in NY-01
WASHINGTON – The Congressional Leadership Fund (@CLFSuperPAC), the super PAC endorsed by House Republican leadership, today released the ad "Hardened Terrorists" against extreme liberal Anna Throne-Holst in New York's 1st Congressional District race. The TV ad spotlights Throne-Holst's dangerous views on national security, including giving suspected terrorists more rights and supporting the terrorist-empowering Iran deal.
"Nothing says 'extreme' quite like Anna Throne-Holst's support for more terrorist rights and the dangerous Iran deal," said Ruth Guerra, spokeswoman for CLF. "Throne-Holst supports the Iran nuclear deal that unlocked billions for global terror and puts them on the path to acquiring a nuclear weapon. Anna Throne-Holst cannot be trusted to stand up for Long Island families' security."
The ad will air on cable Tuesday, October 11, through Election Day as part of CLF's $900,000 independent expenditure campaign in NY-01. In addition to cable television advertising, CLF is currently running door-to-door GOTV activities in the district.
Script:
ANNCR: Hardened terrorists…
They go from Guantanamo back to the battlefield to kill Americans.
But Anna Throne-Holst supports giving GITMO detainees even more rights. Just listen:
THRONE-HOST: "They get due process based on the crimes that they're suspected of having committed."
ANNCR: And even though terror ranks grow worldwide,
Throne-Holst also supports the Iran deal that unlocks billions for global terror.
Anna Throne Holst…won't keep us safe.
Congressional Leadership Fund is responsible for the content of this advertising.