CLF Launches $600,000 Effort To Defeat Christy Smith In CA-25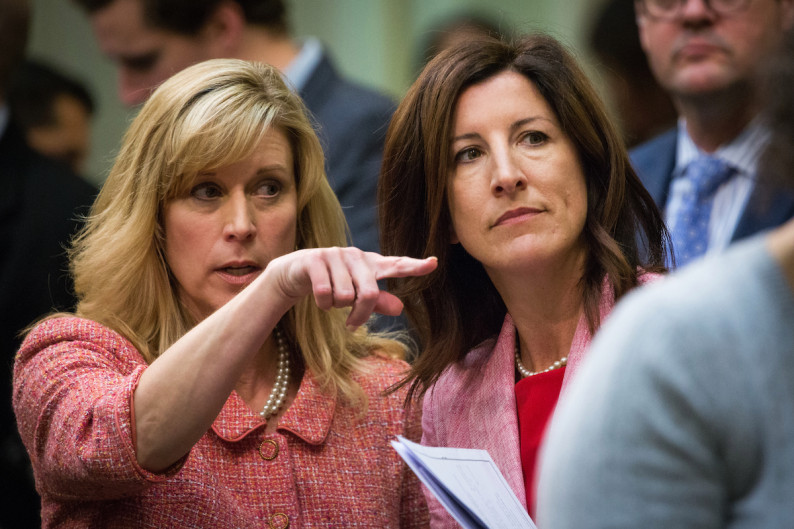 CLF Blasts Christy Smith On Teacher Lay Offs & Immigration While Getting Out The Vote for Mike Garcia
WASHINGTON – Congressional Leadership Fund, the super PAC exclusively endorsed by House Republican Leadership, announced the launch of a new $600,000 campaign targeting Christy Smith in CA-25. The new campaign is a highly targeted and data-driven effort to persuade swing voters and turn out low-propensity Republican voters for the special election.
CLF's new digital advertisements and direct mail efforts will focus on Christy Smith's problematic record as a school board Member, where she gave pink slips and slashed paychecks for hardworking teachers, as well as her radical support for sanctuary cities and giving free health care for illegal immigrants. Examples of the mail and digital ads follow.
"Times of crisis show a person's true character. For Christy Smith, that meant firing hardworking public school teachers while giving herself a raise," said CLF President Dan Conston. "CLF is investing in this race because we believe that with a highly-targeted, surgical approach we can make a real difference. Californians need the proven and steady leadership of Navy fighter pilot Mike Garcia to lead our country out of these turbulent times – not another career politician only looking out for herself, like Christy Smith."
Click here to watch our new digital ad.
Click here to view samples of the mail.
 ###