CLF Expands Offensive Map, Naming 7 New Candidates to Trailblazers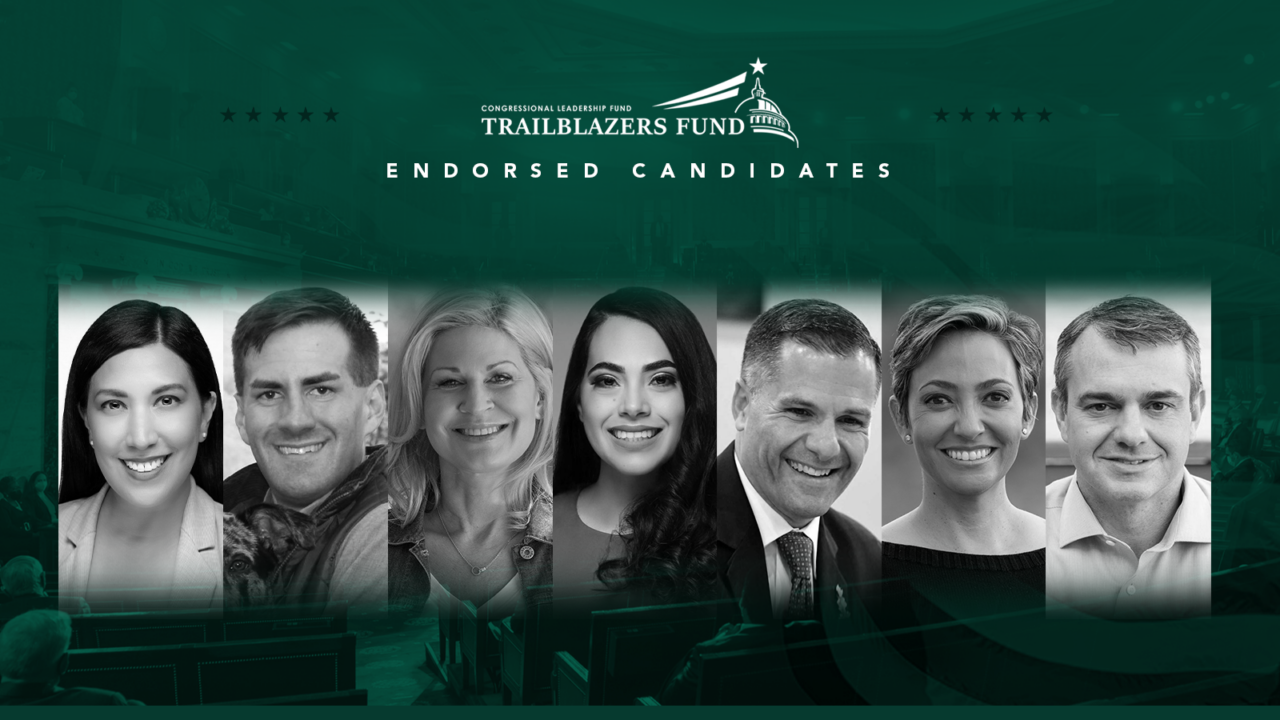 WASHINGTON — Expanding the map of offensive opportunities, Congressional Leadership Fund, the super PAC endorsed by Leader Kevin McCarthy and all of House GOP Leadership, announced 7 new endorsements from its Trailblazers Fund. The next round of endorsements goes beyond traditional swing seats to districts President Biden won by an average of 8 points and as much as 16 points.
 
"Each of these impressive candidates have the strength to expand the map into deep blue, traditionally Democrat-held territory," said CLF President Dan Conston. "Biden's failures have turned stretch seats into real opportunities we can win with the right candidates."
 
Campaigns that have earned the support of CLF Trailblazers are standout candidates with demonstrated records of significant achievement and impressive character, who have also met ambitious benchmarks for campaign organization, fundraising and grassroots outreach. Endorsement from Trailblazers unlocks additional hard dollar financial support as we fight to retake the Majority.
 
The third round of Trailblazers endorsements are as follows, with additional endorsements to be announced in the coming months:
 
AZ-04: Tanya Wheeless
NV-03: April Becker
NY-18: Colin Schmitt 
NY-19: Marc Molinaro
PA-08: Jim Bognet
TX-28: Cassy Garcia
TX-34: Mayra Flores
 
Earlier announced Trailblazers endorsements include:
 
AZ-06: Juan Ciscomani
CA-47: Scott Baugh
IL-17: Esther Joy King
KS-03: Amanda Adkins
ME-02: Bruce Poliquin
MI-07: Tom Barrett
MI-10: John James
MN-02: Tyler Kistner
MT-01: Ryan Zinke
NJ-07: Tom Kean, Jr. 
OR-04: Alek Skarlatos
PA-07: Lisa Scheller
TX-08: Morgan Luttrell
TX-15: Monica De La Cruz
TX-38: Wesley Hunt
VA-02: Jen Kiggans
WI-03: Derrick Van Orden 
 
For more information on CLF's Trailblazers Fund, visit our website here.