CLF drops $2.5 million more in ads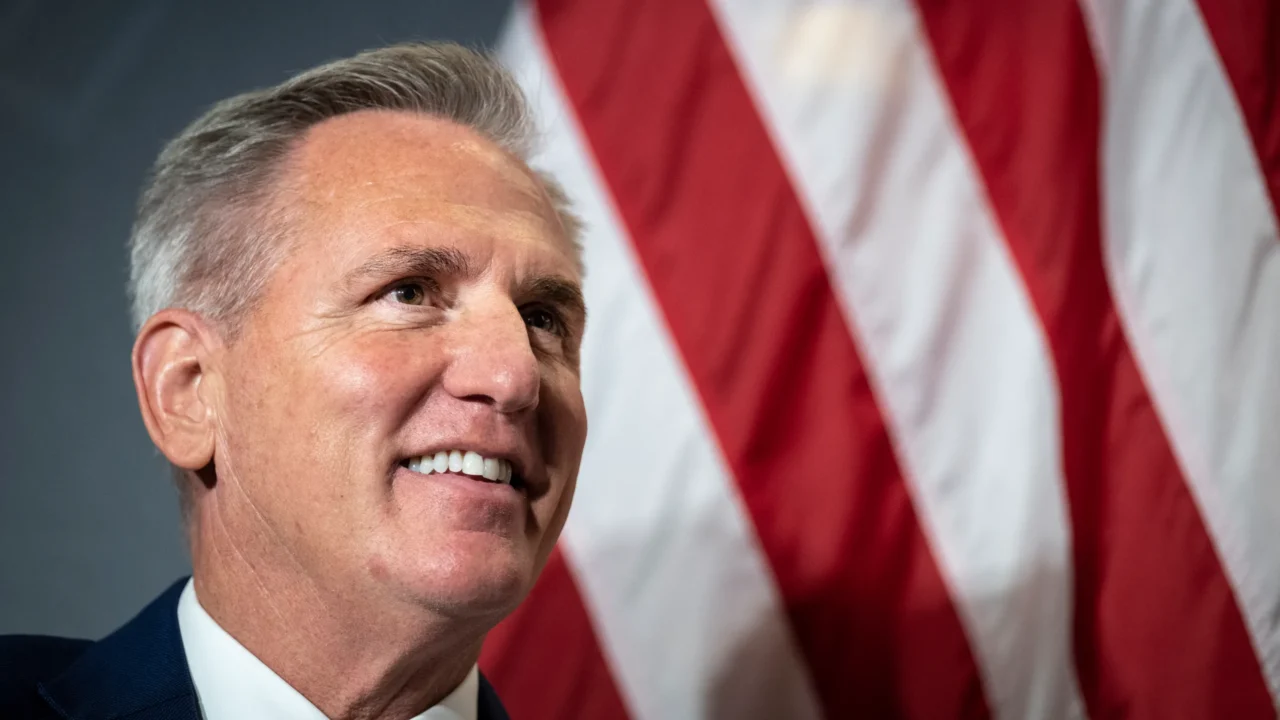 4 days from election day and CLF is NOT letting up. CLF unveiled $2.5 million in new ad reservations in deep blue seats, including another $300,000 in CA-49 where President Biden will appear today to try to bail out Congressman Mike Levin.
Other districts receiving additional investments include NY-18, CA-47, CT-05, RI-02 and TX-34. For full details, see today's Punchbowl News.
In case you missed it…
CLF goes in for another $2.5 million across the country
Punchbowl News | Jake Sherman | November 4, 2022
Congressional Leadership Fund, the Kevin McCarthy-linked super PAC, is splashing another $2.5 million across the country, including in a district where President Joe Biden will campaign today.
CLF will drop $300,000 in California's 49th District to boost Brian Maryott against Rep. Mike Levin (D-Calif.). Biden won this seat by 11 points in 2020. CLF has spent $6.2 million in this San Diego-area seat.
Other additions:
→ They are adding $1.2 million to its investment in Colin Schmitt's race against Rep. Pat Ryan (D-N.Y.). They've spent $3.3 million here.
→ The toss-up race in Texas' 34th District between Rep. Vicente Gonzalez (D-Texas) and Rep. Mayra Flores (R-Texas) will see another $500,000 in spending from CLF. That's a total of $5.4 million in this member-on-member contest.
→ Esther Joy King, who is running for the seat being vacated by Rep. Cheri Bustos (D-Ill.), will get another $300,000. She is running against Democrat Eric Sorensen. CLF has shelled out $6.1 million here.
→ CLF is putting another $100,000 in against Rep. Katie Porter (D-Calif.) in the Los Angeles media market. Porter is running against Scott Baugh. CLF is up to $7.25 million spent here.
→ Allan Fung, the Rhode Island Republican running to succeed Rep. Jim Langevin (D-R.I.), will be the beneficiary of another $150,000 from CLF. Fung is going up against Democrat Seth Magaziner. CLF has shelled out $3.8 million in this race.
→ George Logan, who wants to be the first Republican to represent Connecticut in Congress since 2008, is getting another $75,000 from CLF for his race against Rep. Jahana Hayes (D-Conn.). This Connecticut seat has seen $4.6 million in spending from CLF.