the resistance turns on its own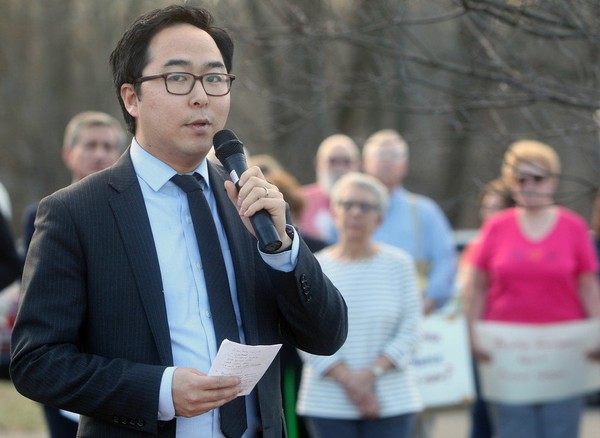 The liberal "resistance" movement is turning on their own and Congressman Andy Kim is their first victim.
Kim was ushered to victory with the help of liberal resistance groups like Indivisible and even started his own left-wing progressive group "Rise Stronger." But now these very same groups seem to have turned on him… hard.
A flurry of progressive groups including Indivisible, MoveOn, Need to Impeach, and Stand Up America announced this morning they'd be targeting Kim at during their "Impeachment August" event where they promise to disrupt town halls, hold protests, and use many of the same tactics they employed last year against Republicans.
And last night he got a taste of his own medicine.
Resistance members shouted him down at a town hall, screaming "do your job!" and demanding he come out for impeachment.
Not a great spot to be as one of the country's most vulnerable Members of Congress!