Rouda slashed health care for his employees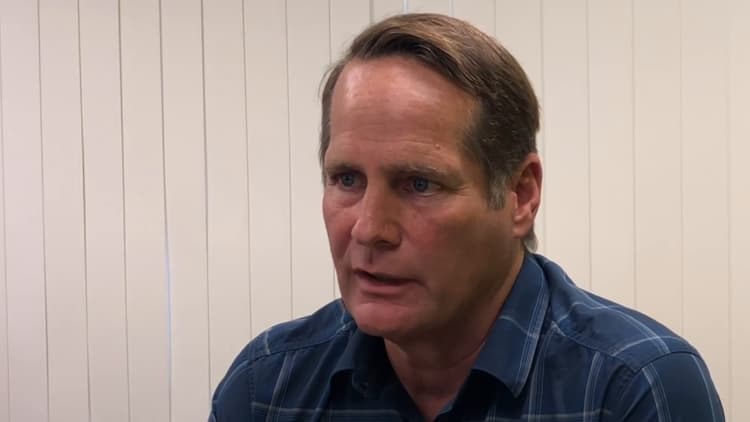 They say actions speak louder than words, and nowhere is that clearer than Harley Rouda's atrocious treatment of his employees and their health care.
A new report out this morning reveals that Rouda slashed health care coverage as soon as he took over his father's real estate agency – telling employees to enroll in the Obamacare health insurance marketplace – and then capped "new hourly employees at 29 hours a week or less 'so that they wouldn't have to pay the penalty for not providing insurance for full-time employees.'"
And now, in Congress, Rouda wants to end private insurance.
No matter where Harley goes, Californians lose their insurance with Rouda in charge.
In case you missed it…
CA Dem Cut Employee Health Care Benefits as Real Estate Executive
Collin Anderson
The Washington Free Beacon
10/1/20
https://freebeacon.com/2020-election/ca-dem-cut-employee-health-care-benefits-as-real-estate-executive/
Rep. Harley Rouda (D., Calif.), who has called health care "a right for every American" amid a tight reelection bid, cut health care benefits for employees of his real estate company in 2013, a former staff member told the Washington Free Beacon.
Rouda took control of his late father's real estate agency, HER Realtors, in October 2012. Months later, the California Democrat rescinded health care coverage for workers at the agency, according to the longtime former employee.
"We received emails stating that the company was doing away with health insurance—that the expense was becoming too great," the former employee, who spoke on the condition of anonymity, told the Free Beacon. "Most employees were shocked and disappointed. There was a lot of angst." The source also noted that while the insurance cuts were made "across the board" at HER Realtors, Rouda and other top executives at the agency's parent company—investment firm Trident Holdings—"were still on insurance."
Rouda has since placed health care at the center of his campaign against Republican Orange County supervisor Michelle Steel. Rouda's campaign site calls health care coverage "a right for every American" and stresses the need to "improve and expand health care coverage—not dismantle it." Rouda also told the Los Angeles Times that he was "running to protect health care coverage" in his 2018 campaign against former GOP congressman Dana Rohrabacher. Rouda's former employee called the Democrat's stance on health care "absurd."
"I think it's absurd that somebody would go out and say that, but when they had a company and had the opportunity to offer health insurance to their employees, they sure didn't do it," the worker said.
Documents confirm that the firm does not provide health insurance benefits to its employees. A 2019 internal notice obtained by the Free Beacon notes that HER Realtors "won't offer health coverage." In addition, a 2017 posting on the recruiting site Glassdoor says that the agency offers "no medical benefits currently."
Rouda left the company in 2019, according to his most recent financial disclosure. He still holds between $500,000 and $1 million in HER Realtors, earning him "ownership profits" that netted him between $100,000 and $1 million in 2019. Rouda's former role earned him at least $860,000 in salary and board fees in 2016, and his wife continues to serve on the Trident Holdings board.
According to the former employee, HER Realtors covered half of health care costs for its workers and their families prior to Dec. 15, 2013. Rouda and other top executives encouraged agency workers to enroll in coverage through the Obamacare health insurance marketplace after eliminating the benefit. The former employee also told the Free Beacon that Rouda began capping new hourly employees at 29 hours a week or less "so that they wouldn't have to pay the penalty for not providing insurance for full-time employees." The move hindered some workers' ability to afford outside insurance.
"A great deal of the hourly employees—he didn't have a history of paying them very well. When the health insurance change came and they started looking to the marketplace, it was simply unaffordable," the source said. "I know several that didn't have health insurance because they couldn't pay for it. That became a major issue for many—there were many that were upset."
The former employee went on to leave the company in order to secure health benefits elsewhere.
"Had the company never offered it, it wouldn't have been as big of a shock," the source said. "One of the reasons I initially took the position was because they were offering health insurance."
Rouda's 2018 defeat of Rohrabacher marked the first time a Democrat won California's 48th Congressional District since its creation in 1993. Rouda has since criticized Steel on health care throughout his reelection bid, accusing the Republican and President Donald Trump of "coming for your health care during a global pandemic" in a September tweet. The California Democrat is a top target for Republicans aiming to regain the House majority in November—the nonpartisan Cook Political Report rates the race "lean Democratic."