Rep. Golden's Campaign Revolt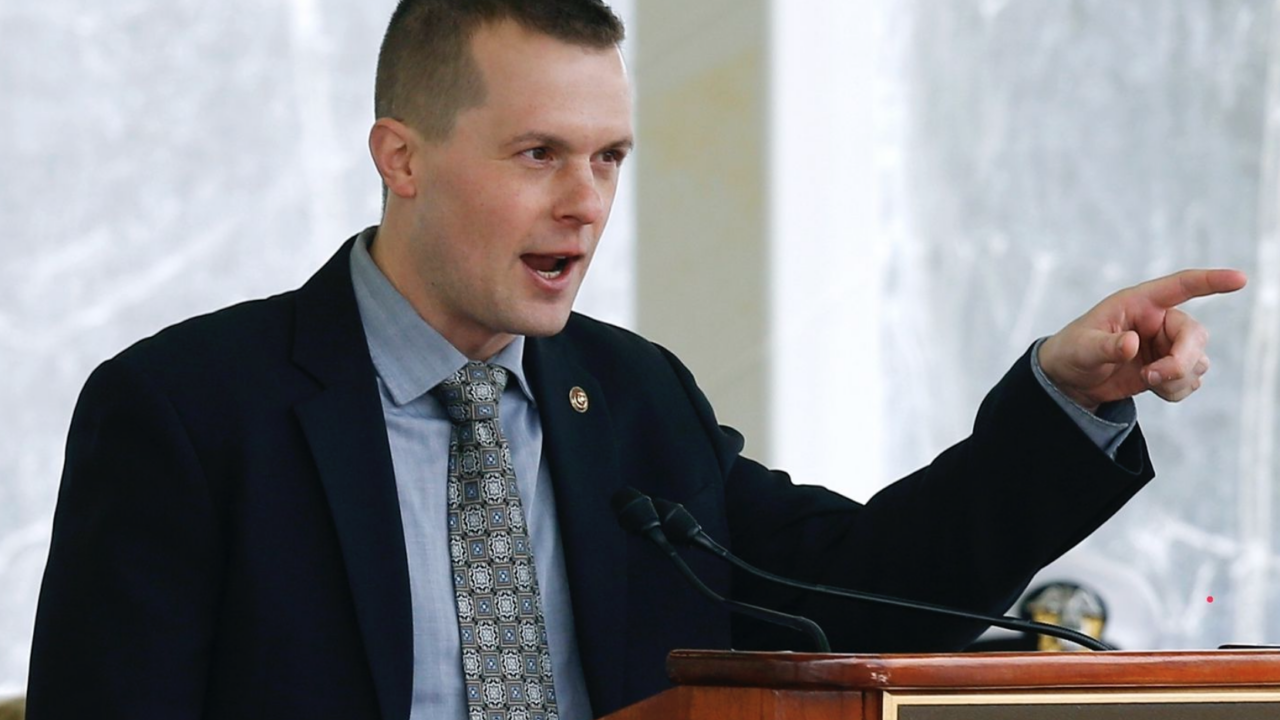 Congressman Jared Golden's campaign volunteers are in open revolt and are REFUSING to work for him again after a string of broken promises. Some brutal quotes in the Maine Beacon:
"He makes me into a liar. I don't feel like now I can credibly campaign for him." – Gigi Larrc, 2018 and 2020 Golden for Congress volunteer.
"I don't feel inclined to volunteer for him ever again." – Rachel Herbener, 2020 Golden for Congress volunteer
Oh no!
In case you missed it…
Former campaign volunteers say they won't help Golden again
Maine Beacon
Dan Neumann
October 19, 2021
https://mainebeacon.com/former-campaign-volunteers-say-they-wont-help-golden-again/
When Second District Rep. Jared Golden first ran for Congress in 2018, Gigi Larrc phonebanked and wrote postcards on his behalf. She volunteered again during his re-election campaign in 2020. But after a series of what she considers broken promises and his current opposition to President Joe Biden's Build Back Better agenda, Larrc says that won't happen again.
"He makes me into a liar," she said. "I don't feel like now I can credibly campaign for him."
Larrc said that she was originally motivated to volunteer for Golden because of his support for universal health care through Medicare For All — a policy position she believes he has now abandoned.
"If I say this person is supporting Medicare for All and people vote for him for that reason, and then he doesn't, it makes me look like I tricked them," she said.
Larrc began to become disillusioned in December 2019 after Golden split his vote on the two articles of impeachment against former President Donald Trump. Then, earlier this year, Golden was the sole Democratic vote in the House against Biden's COVID relief package, the American Rescue Plan.
Now, in what Larrc considers the last straw, Golden is among a handful of Democratic holdouts opposed to the president's $3.5 trillion 10-year "human infrastructure" package, which would lower prescription drug costs, and make major investments in health care, childcare and climate action.
…
Belfast resident Rachel Herbener has also rethought her past volunteer work on behalf of Golden. In 2020, she mailed postcards to voters urging them to back the Lewiston Democrat.
"I don't feel inclined to volunteer for him ever again," she said.
Last week, Herbener turned her energy in another direction. She helped organize protests at Golden's offices in Bangor and Lewiston. The demonstrations drew members from grassroots progressive groups throughout the Second District, including local Indivisible and Resistance groups, 350 Maine, Climate Action Now, Solidarity Bucksport and the Maine People's Alliance (of which Beacon is a project).
Many members of those groups knocked on doors during Golden's election campaigns, Herbener said, but now they feel ignored.
"Who exactly is he trying to represent? I think he was brought into office because we wanted a Democratic agenda," she said. "I don't know if he's thinking that he's going to get Republican votes, because he's certainly not fulfilling the expectations of all the people who worked for him."
The organizers said they were not able to meet with Golden, but did share their concerns to his office staff.
Golden has taken to Maine newspapers to explain his resistance to support the Democrats' Build Back Better agenda, which is being passed through a budget reconciliation process to avoid an inevitable Republican filibuster.