Poll: Mowers +24 in NH-01 Primary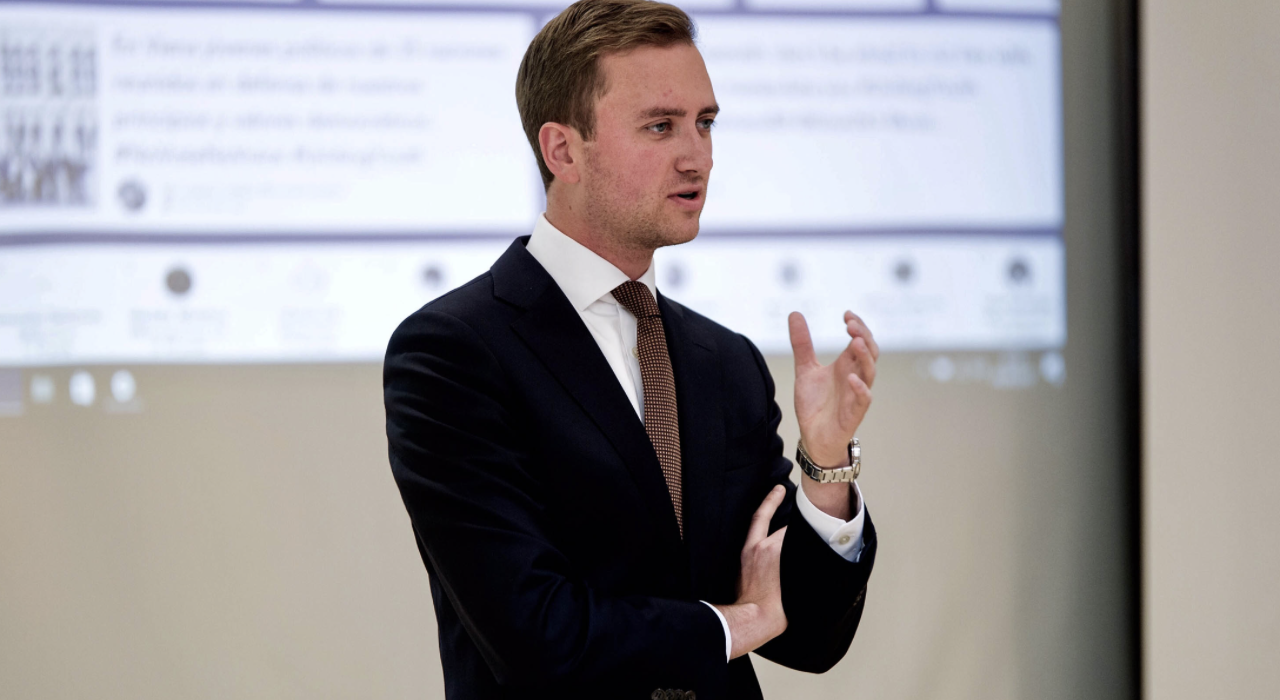 New Hampshire Journal has new polling from CLF that shows Republican Matt Mowers with a commanding 24-point lead in the NH-01 primary. Notably, Mowers leads by 15 points with Trump Republicans, leads by 21 points with self-identified "very conservative" voters and has nearly double the favorability of anyone else on the ballot.
The numbers are similar to another survey released in the last week showing a strong lead for Mowers.
For the full polling memo click here and in case you missed it…
Another Poll Gives Mowers 'Commanding Lead' in NH-01 GOP Primary
New Hampshire Journal | Michael Graham | August 18, 2022
https://nhjournal.com/another-poll-gives-mowers-commanding-lead-in-nh-01-gop-primary/
A new poll of First Congressional District likely Republican primary voters finds Republican Matt Mowers with a commanding 24-point lead over his closest competitor Karoline Leavitt, according to a memo obtained by NHJournal.
The poll, conducted by the GOP polling firm The Tarrance Group for the conservative Congressional Leadership Fund, is in line with a New Hampshire Journal poll released Monday showing Mowers up 31-16 percent over Leavitt.
In both polls, the rest of the field is in single digits.
"Matt Mowers holds a commanding lead in the primary for NH-01, polling 24 points ahead of the field," wrote Dave Sackett of the Tarrance Group. "Notably, Mowers leads by 15 points with Trump Republicans and leads by 21 points with self-identified 'very conservative' voters. Mowers is also better-known and better-liked than anyone else in the field, nearly doubling the favorable ratings of his challengers."
The poll of 302 likely GOP voters was conducted via telephone interviews between August 1-4, and it has a margin of error of 5.8 percent.
Republican insiders tell NHJournal they believe the First District is the GOP's best chance of winning a federal race in New Hampshire this November — something they haven't done since 2014. While incumbent Rep. Chris Pappas is viewed as a competent candidate, he made the strategic decision to back President Joe Biden nearly 100 percent of the time, including on his massive spending proposals. It was a risky strategy in an extremely purple district where Biden's job approval is languishing around 42 percent, according to the new St. Anselm College Survey Center poll.
Another key finding: Low name ID among Mowers' fellow candidates. While only 11 percent of respondents said they had never heard of Mowers, 49 percent said the same about Leavitt, state Rep. Tim Baxter, and Gail Huff Brown.
For former Executive Councilor Russell Prescott, that number is 61 percent.
All five of the candidates are now advertising on TV, however, and those low ID numbers are certain to rise.
The Leavitt campaign has been working hard to get the endorsement of former President Donald Trump, and the release of yet another poll showing her trailing Mowers isn't likely to help the cause. Neither is a post from the former president on his Truth Social account Wednesday touting the new NHJournal poll
However, the St. Anselm poll showed Leavitt within four points of the frontrunner (25-21 percent) and with between a quarter and a third of the GOP electorate still undecided, the First District race is far from over.
The nonpartisan Cook Political Report and UVA's "Crystal Ball" have rated the NH-01 race a "toss-up," and Pappas appears to believe it. Last week he made the unusual move of criticizing House leadership for killing legislation to give more money to police due to a lack of support from progressive Democrats.
"From the COVID-19 pandemic to the ongoing addiction crisis and spikes in crime and violence, our law enforcement officials and first responders need additional support to meet our communities' needs and keep people safe," Pappas said.
Unfortunately for Pappas, the two biggest police unions in his hometown, the Manchester Association of Police Supervisors and the Manchester Police Patrolman's Association, have already made their endorsement.