Pettersen, Caraveo Side with Criminals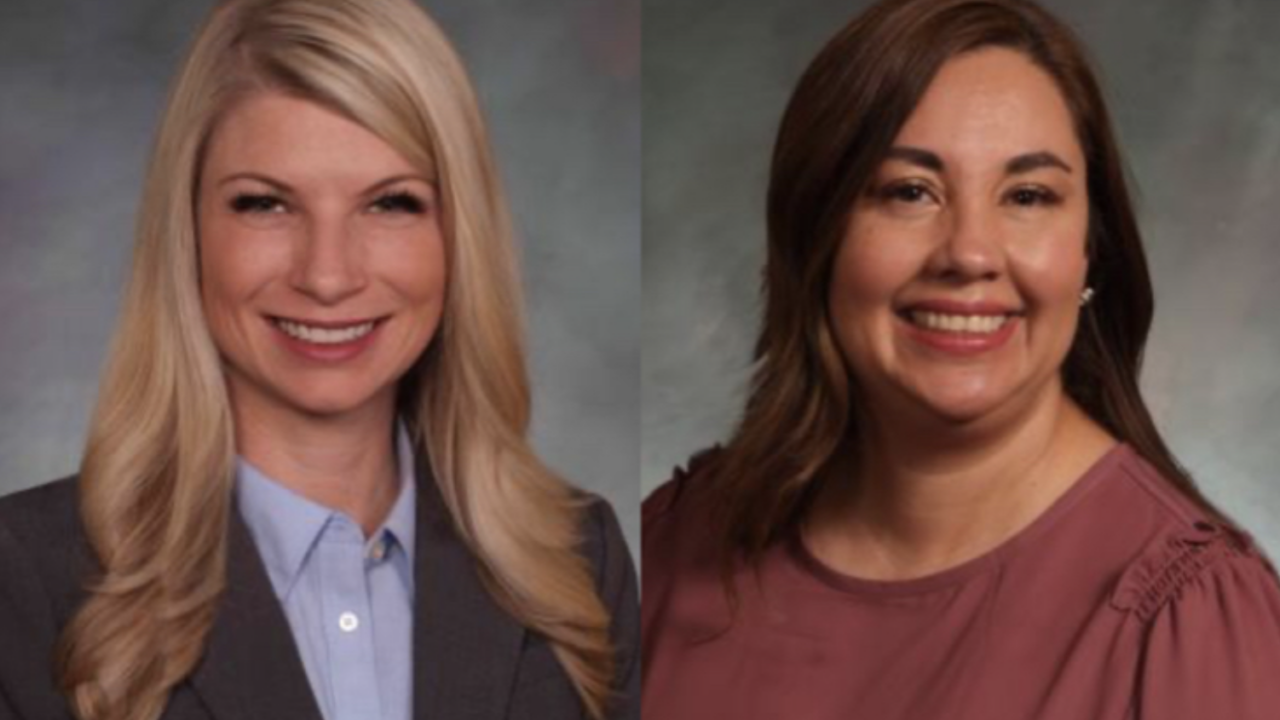 Denver, Colorado is seeing a nearly record spike in homicides, it's #1 in the country for auto theft and bank robberies, and opioid deaths rose 54% in 2020.
But Democrat candidates Brittany Pettersen and Yadira Caraveo won't be offering any solutions – in the state legislature they voted to weaken penalties for homicides and possession of dangerous drugs like fentanyl.
Pettersen and Caraveo coddled criminals and now Coloradans are experiencing the grim consequences.
In case you missed it…
 These Colorado Dems Voted To Reduce The State's Felony Murder Penalty Amid Homicide Spike
Collin Anderson | Washington Free Beacon
July 21, 2022
https://freebeacon.com/democrats/these-colorado-dems-voted-to-reduce-the-states-felony-murder-penalty-amid-homicide-spike/
A pair of Democrats running for Congress in Colorado voted to weaken the state's penalty for felony murder as Denver experienced a near-record spike in homicides.
In the spring of 2021, state legislators Brittany Pettersen and Yadira Caraveobacked a bill that made felony murder in Colorado a Class 2 felony instead of Class 1. As a result, criminals convicted of felony murder in the state can no longer be sentenced to life without parole; instead, they may receive just 16 years in prison. The Democrats' votes came as homicides in Denver spiked to near-record highs—in 2020, the number of killings in the city rose to 95, up from 63 the year before. In 2021, Denver experienced 96 homicides, the highest number seen in four decades.
Roughly one year later, both Pettersen and Caraveo are running to represent Denver's suburbs in Congress. But with crime on the rise in Colorado, addressing public safety has become a top issue in the Centennial State, meaning the Democrats' decisions to lower the state's felony murder penalty could haunt them as they navigate a difficult political environment under President Joe Biden. Just 30 percent of Colorado voters approve of Biden, while 55 percent disapprove, according to Civiqs. Biden in 2020 won the state by 14 points.
Arvada, Colo., deputy chief of police Ed Brady said criminals "have been emboldened" by Democrats in the state legislature.
"I think all of the efforts that have been led by our state legislature, by our governor, to be more offender-focused and less victim-focused—that has caused crime to increase greatly," Brady, who is running for sheriff in Jefferson County, a northwest Denver suburb, told the Washington Free Beacon. "When our state becomes more concerned about the impacts of crime on the offender than they do the victim, that's how we become a state without a control on crime."
Neither Pettersen nor Caraveo's campaigns returned requests for comment.
Before Democratic governor Jared Polis signed the Pettersen and Caraveo-backed bill in April 2021, a criminal who participated in a violent crime that resulted in the death of a person—say, for example, a burglary gone bad—could be charged with Class 1 felony murder and sentenced to life in prison even if that criminal did not directly kill the victim. Now, a criminal who fits that description cannot face life behind bars, a development that Brady called "concerning."
In addition to Pettersen and Caraveo's 2021 felony murder votes, the pair of Democrats voted in 2019 to make the possession of four grams or less of fentanyl and other hard drugs a misdemeanor instead of a felony. Colorado prosecutors called on state lawmakers to exempt fentanyl from the bill, as four grams of the drug is equivalent to 13,000 deadly doses.
But the bill's sponsors refused, and opioid overdose deaths in the state rose by 54 percent in 2020. Two years later, five people died of fentanyl overdoses in a suburban Denver apartment, including two victims who left behind a four-month-old baby. That tragedy sparked a Pettersen-sponsored bill aimed at addressing Colorado's fentanyl crisis, but possession of less than four grams of fentanyl is still a misdemeanor under that legislation.
Pettersen and Caraveo both ran unopposed in the state's June primary elections. Come November, Pettersen will face Republican Erik Aadland in Colorado's Seventh Congressional District, while Caraveo will square off against GOP challenger Barbara Kirkmeyer in the eighth district. Aadland told the Free Beaconhe would not have voted to reduce Colorado's felony murder penalty, a decision that he said "undermines the leverage that law enforcement has."
"Denver is now number one in the country for auto theft, it's number one in the country for bank robberies. This is because progressives are soft on crime," Aadland said. "We've got to fix the government at every level to hold people accountable, uphold the rule of law, enforce the law, and support law enforcement."