McCready won't tell the truth about shipping jobs to China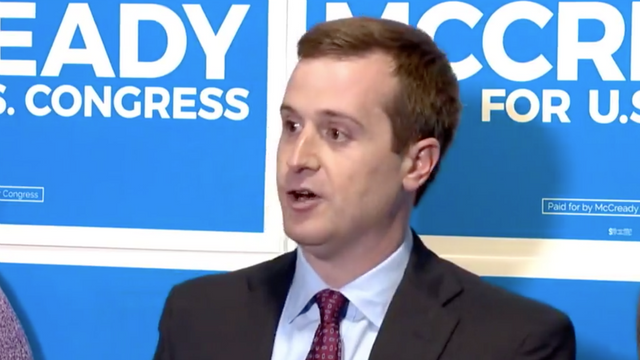 Dan McCready refuses to tell the truth about how his company sent jobs to China and put America's national security at risk with cheap Chinese parts for his solar plants.
SHOT: Dan McCready claims his company has never invested in Strata Solar.
Letter from McCready's attorney: "Double Time has not invested in and owns no part of Strata Solar."
CHASER: McCready told the local press that "much" of his solar investment has been in Strata Solar.
Charlotte Business Journal: "Double Time has invested money in solar developed only by N.C.-based companies. Much of that has been invested in projects by Strata Solar…"
BONUS ROUND: Here's a photo of Dan McCready cheezin' at a Strata Solar plant.
Check out the highlighted part of the caption. 😎
STATEMENT FROM CLF: "The only thing worse than Dan McCready sending jobs to China and putting our national security at risk is that he refuses to tell the truth about it," said CLF Spokesman Calvin Moore. "Dan McCready needs to fess up to why he thought his bottom line was more important than creating jobs in America or keeping our nation's power grid secure."