Ethics debacle haunts Crooked Cartwright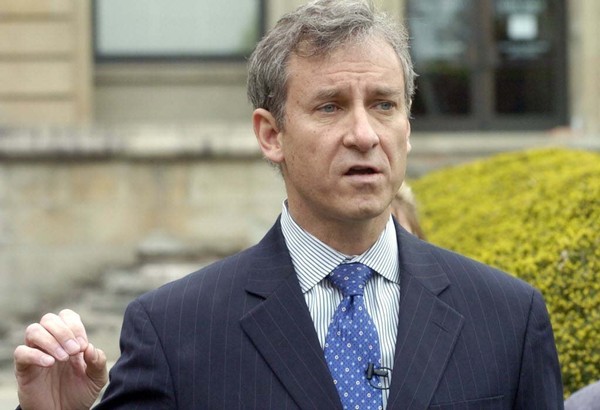 Crooked Matt Cartwright didn't just write legislation to make himself rich, he also purposefully left off his wife's income from his financial disclosure forms to try and hide what he was doing. Now, reporters at Politico, Roll Call, the Washington Examiner, Wilkes-Barre Citizens Voice, WNEP and even independent ethics watchdogs are on to his game.
Backing impeachment AND an ethics dumpster fire? Sounds like a great recipe for re-election.
Check out the latest headline from Crooked Cartwright's scandal…
House Democrat's trucking insurance bill would line his pockets, conservative watchdog says
POLITICO
Sam Mintz
October 11, 2019
http://bit.ly/2Mhr2SJ
A conservative watchdog group has filed a congressional ethics complaint against Pennsylvania Democrat Matt Cartwright, alleging that he and his wife stand to financially benefit from a bill he introduced that would raise the minimum liability insurance level for truckers. …
Cartwright's wife, Marion Munley, is a personal injury lawyer specializing in commercial truck accidents at Munley Law. Cartwright himself was also a partner at the firm before being elected to Congress. Both Cartwright and Munley have a profit-sharing agreement with the firm, according to his 2018 financial disclosure, the most recent year available online. The disclosure form shows two line items for profit-sharing, each worth between $1,000 and $5,000. …
The House's ethics rules say that a member "may not permit compensation to accrue to his beneficial interest from any source, the receipt of which would occur by virtue of influence improperly exerted from his position in Congress." …
FACT's original complaint was filed on Sept. 23. Earlier this week, FACT filed an amended claim alleging that Cartwright also failed to disclose his wife's income from Munley on his 2017 and 2018 financial disclosures despite having done so for the five years prior.
A POLITICO review confirmed that Cartwright left his wife's income off of the two most recent forms, despite having listed it since 2012 when he was first elected to Congress.
The 2017 and 2018 forms mention Munley's profit sharing agreement, but not her salary.
Read the full article at Politico.
Check out this great thread from CQ Roll Call's Chris Marquette.