BREAKING: Rep. Cartwright's corrupt self-enrichment scheme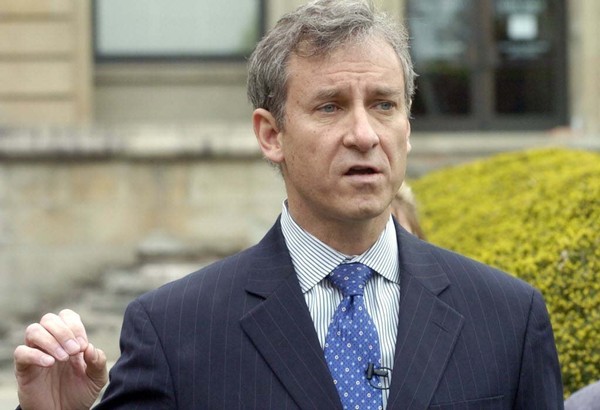 A wild exposé out this morning reveals how Congressman Matt Cartwright has been abusing his office in a corrupt scheme to make himself rich.
The plan was simple.
Step 1 – Write legislation that creates a windfall for he and his wife's law firm.
Step 2 – Hope no one notices.
Step 3 – Profit.
Unfortunately for Cartwright, step 2 didn't work out so well. The Washington Examiner has the story.
"Crooked Matt Cartwright was supposed to be working for Pennsylvania, but turns out the only thing he's been working on in Congress is corrupt schemes to make himself rich," said CLF Spokesman Calvin Moore. "Matt Cartwright's blatant attempts to use his power to line his own pockets should outrage every Pennsylvania voter."
In case you missed it…
Democratic Congressman Introduced Truck Crash Legislation Benefiting His Family Law Firm
The Washington Examiner
Alana Goodman
September 16, 2019
https://www.washingtonexaminer.com/politics/democratic-congressman-introduced-truck-crash-legislation-benefiting-his-family-law-firm
Rep. Matt Cartwright has spent years sponsoring truck insurance legislation that would directly benefit his family's law firm, in which he owns a multimillion dollar stake, according to financial and lobbying records reviewed by the Washington Examiner.
In June and July, the Pennsylvania Democrat introduced two bills that would require commercial truck drivers to purchase insurance liability coverage at a minimum of $4.5 million, a 600% hike from the current $750,000 minimum. Cartwright previously introduced a similar proposal just months after joining Congress in 2013.
Higher insurance liability coverage can allow law firms representing a victim suing truckers to collect greater sums.
Trucking industry advocates claim the bills would be devastating to small shipping companies and independent drivers who can't afford to pay the higher premiums. They also say Cartwright stands to benefit directly from the legislation due to his wife's work as an attorney who specializes in truck accident lawsuits and his own profit-sharing agreement with his family's Pennsylvania-based personal injury law firm, Munley Law.
"From our perspective, it's blatantly obvious the motives behind the legislation are to economically improve the bottom line for attorneys that specialize in suing truckers," said Todd Spencer, president of the Owner-Operator Independent Drivers Association. "Should there be any integrity in our system at all, [Cartwright] should be recusing himself from involvement."
The National Legal and Policy Center, a government watchdog group, said Cartwright's involvement in the legislation posed an overt conflict of interest.
"Usually when House members try to push legislation from which they would benefit personally, they are a little more creative," said Peter Flaherty, chairman of the NLPC. "Did Rep. Cartwright think no one would notice that before he entered Congress he sued trucking companies for a living? This is pretty clumsy."
Cartwright and his wife have profit-sharing agreements with Munley Law valued at between $2 million and $10 million, according to Cartwright's 2018 financial disclosure report. The firm was founded by Cartwright's father-in-law, and the congressman worked at the company from 1988 until he was elected to Congress in 2012.
Cartwright's wife, Marion Munley, works as an attorney for the firm, where she specializes in commercial truck accident-related injury lawsuits. The legal group's website currently displays a front-page banner touting a "record-breaking $26 million settlement" that Munley obtained in a "landmark truck accident case" in 2018.
…