50 Dem-held districts redder than VA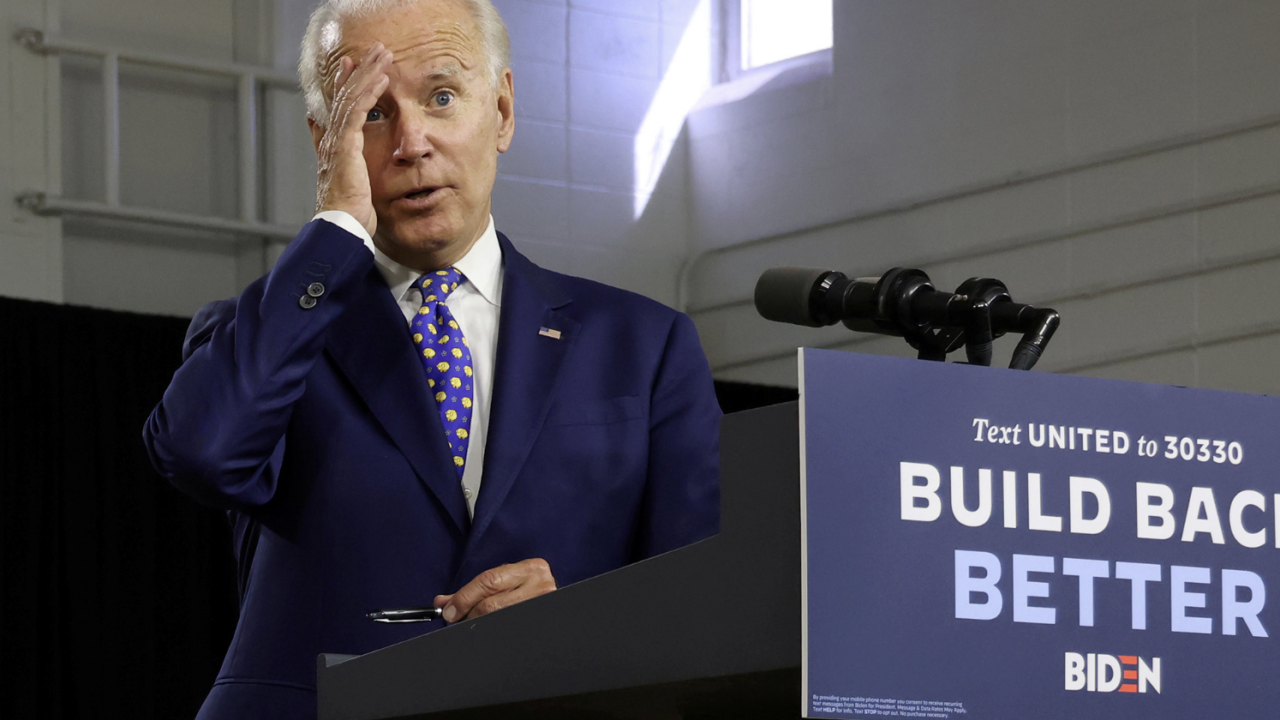 Last night's election should be a major wake up call. If Republicans can win in a state Joe Biden won by 10 points, then far, far more Democrats are in peril than they're willing to admit.
The NRCC is smartly expanding its target list this morning and the numbers show why.
If the 12-point swing against Democrats is any prologue of what's to come, there are 50 Dem-held House Districts redder than Virginia – and we only need 5 to take back the House.
"If Republicans can fight and win in trenches so blue that Joe Biden won them by 10 points, then Republicans will be bringing the House battlefield to a map far wider than Democrats are ready to accept," said CLF President Dan Conston. "With performances this bad, Democrats should be thinking long and hard about whether they want to lose in McAuliffe-like fashion or retire gracefully."
| | | |
| --- | --- | --- |
| District | Member | Biden Margin |
| ME-02 | Jared Golden | -6% |
| WI-03 | OPEN (Kind) | -5% |
| PA-08 | Matt Cartwright | -4% |
| TX-15 | OPEN (Gonzalez) | -3% |
| MI-08 | Elissa Slotkin | -1% |
| NJ-03 | Andy Kim | 0% |
| IA-03 | Cindy Axne | 0% |
| NV-03 | Susie Lee | 0% |
| VA-07 | Abigail Spanberger | 1% |
| NY-19 | Antonio Delgado | 2% |
| AZ-01 | Tom O'Halleran | 2% |
| PA-17 | OPEN (Lamb) | 3% |
| CA-10 | Josh Harder | 3% |
| OH-13 | OPEN (Ryan) | 3% |
| NV-04 | Steven Horsford | 4% |
| FL-13 | OPEN (Crist) | 4% |
| MI-05 | Dan Kildee | 4% |
| VA-02 | Elaine Luria | 4% |
| MI-11 | Haley Stevens | 5% |
| PA-07 | Susan Wild | 5% |
| NY-18 | Sean Patrick Maloney | 5% |
| CO-08 | OPEN (New Seat) | 5% |
| NJ-05 | Josh Gottheimer | 5% |
| NH-01 | Chris Pappas | 6% |
| GA-07 | Carolyn Bourdeaux | 6% |
| WA-08 | Kim Schrier | 6% |
| NJ-11 | Mikie Sherrill | 7% |
| MN-02 | Angie Craig | 7% |
| FL-09 | Darren Soto | 7% |
| IN-01 | Frank Mrvan | 7% |
| TX-28 | Henry Cuellar | 7% |
| IL-17 | OPEN (Bustos) | 8% |
| NC-01 | G.K. Butterfield | 9% |
| NH-02 | Annie Kuster | 9% |
| OR-05 | Kurt Schrader | 9% |
| AZ-09 | Greg Stanton | 9% |
| NJ-07 | Tom Malinowski | 10% |
| FL-07 | Stephanie Murphy | 10% |
| NY-03 | Tom Suozzi | 10% |
| AZ-02 | OPEN (Kirkpatrick) | 11% |
| CT-05 | Jahana Hayes | 11% |
| KS-03 | Sharice Davids | 11% |
| CT-02 | Joe Courtney | 11% |
| IL-06 | Sean Casten / Marie Newman | 11% |
| IL-14 | Lauren Underwood | 11% |
| GA-06 | Lucy McBath | 11% |
| CA-45 | Katie Porter | 11% |
| CA-03 | John Garamendi | 12% |
| NY-04 | Kathleen Rice | 12% |
| GA-02 | Sanford Bishop | 12% |