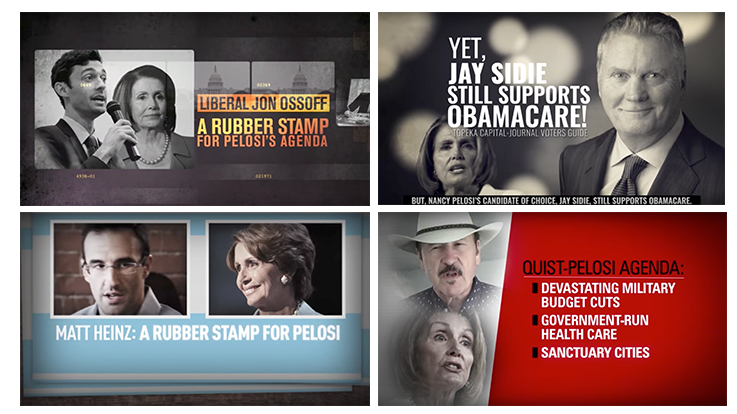 Minority Leader Nancy Pelosi is the gift that keeps on giving.
Here's why: Pelosi STILL motivates conservative voters to head to the polls, just like in the 2010 and 2014 midterm elections. Last week, she did the same in Georgia's 6th congressional district special election. Since 2010, Pelosi has helped Republicans regain and grow the majority in the House of Representatives. With Nancy Pelosi as Minority Leader, the Republican Majority is now bigger than at any point since the Great Depression! According to The Washington Post, the previous high was in the late 1940s, when the GOP had 246 seats. 
The reason is simple: Americans nationwide know and wholeheartedly reject what Nancy Pelosi represents: bigger government, higher taxes and a weaker military.
Now after spending over $40 million and losing all four congressional specials to replace Republicans now serving in President Trumps' cabinet, Democrats are placing the blame squarely on Pelosi's shoulders, once again. Some Democrat are even searching for her replacement, we need your help to make sure that doesn't happen. We want Pelosi to stick around for as long as possible. As long as she does, Republicans will continue to tie and hammer every Democratic candidate to Nancy Pelosi's liberal agenda and out-of-touch San Francisco values.