New CLF Ad Exposes Randy Perkins' Definition of "Service"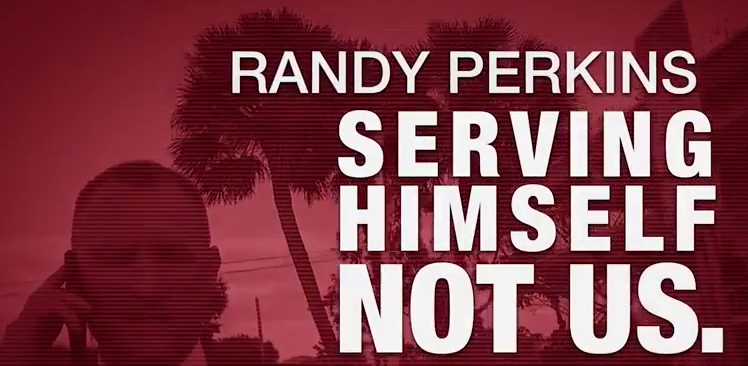 Increases FL-18 Independent Expenditure Campaign to
$2.6 Million
WASHINGTON – The Congressional Leadership Fund (@CLFSuperPac), the super PAC endorsed by House Republican leadership, today released its second TV ad, "Service", against Democrat Randy Perkins in Florida's 18th Congressional District race.
Intensifying the spotlight on Perkins' seedy character, the ad underscores his shady business record. Additionally, the TV ad builds off CLF's initial video slamming Perkins' unhinged behavior toward double-amputee combat veteran and Republican candidate Brian Mast.
"Randy Perkins doesn't understand service because he's built his life on self-promotion at the expense of others," said Ruth Guerra, spokeswoman for CLF. "Apparently profiting off Floridians' misfortunes isn't enough sleaze for Randy Perkins, so he chooses to taunt a veteran who embodies sacrifice for our country. Florida families deserve better than self-serving Randy Perkins."
The TV ad will air on broadcast and cable beginning Thursday, October 13, and a similar 15-second ad will run on digital. CLF has increased its FL-18 independent expenditure campaign to $2.6 million, up $500,000 from a previously announced $2.1 million campaign. With the additional investment, CLF will be on the airwaves until Election Day.
Script:
AANCR: Randy Perkins. He leads a company once accused of grossly-overcharging a local school district.
And this is how Perkins treats a military veteran in a debate:
PERKINS: Tell me why the sacrifices and the service that you provided for this country make you capable.
So be a man and stand behind your own ad.
AANCR: Taunting a double-amputee veteran? Questioning his capabilities?
Randy Perkins. His idea of service…is serving himself.
Congressional Leadership Fund is responsible for the content of this advertising.