ICYMI: NBC Spotlights CLF's "Robust" National Field and GOTV Efforts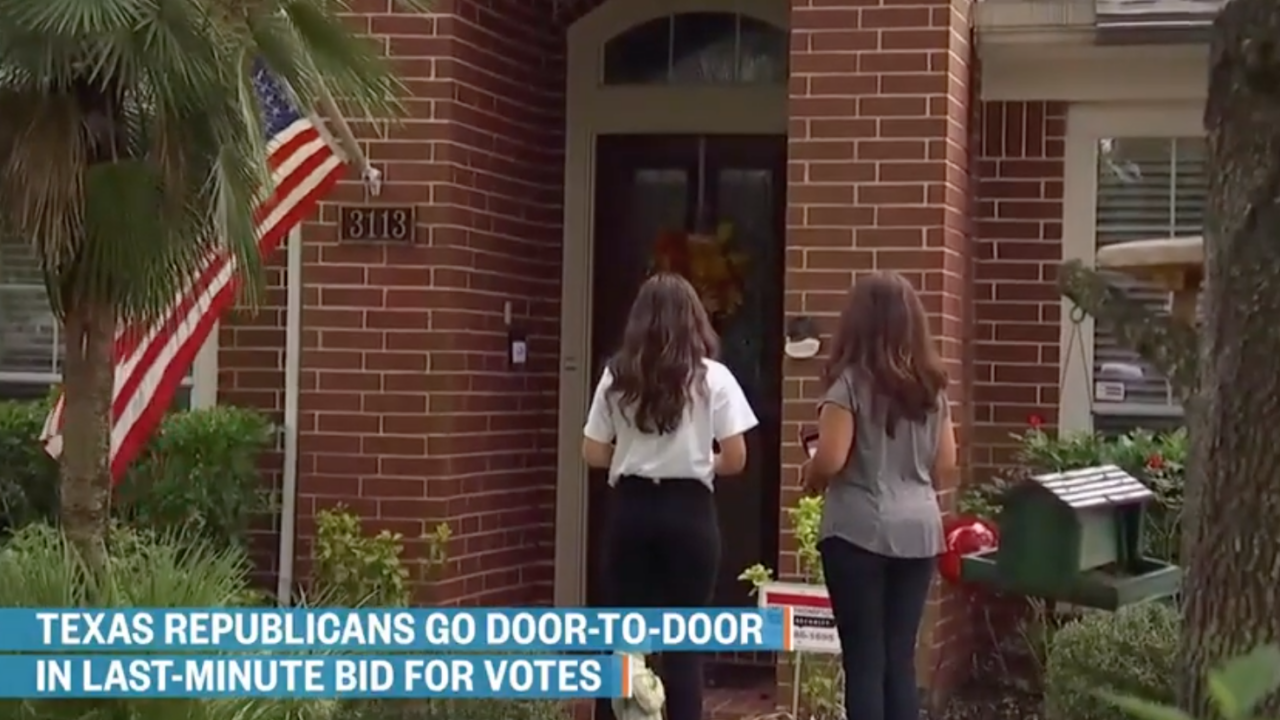 With boots on the ground, text, phones and mail, CLF is targeting "voters they hope will help them win key Congressional races," according to NBC News and MSNBC today. In case you missed it, MSNBC followed along with CLF's canvassers as they knocked doors in TX-22 to turn out voters for Election Day, showcasing "robust" field efforts and ballot chase programs from CLF that could make all the difference in close races next week.
Check out the news packages below, and for full details on CLF's field and ballot chase programs click here.
NBC News: "In addition to a very robust field operation [CLF] is also doing something called 'ballot chasing,' and that is where they are tracking those Republicans who have requested absentee ballots and sending mailers, text messages, and even sometimes showing up at their front door to ensure that they are returning those ballots."
MSNBC: "Congressional Leadership Fund has invested $1 million dollars here in the state of Texas focused on turning out Republican voters. We actually spent our Sunday shadowing these folks as they were canvassing in different neighborhoods. The strategy there was really more focused on local issues, local congressional races with the hopes that people will actually turn out to vote."