ICYMI: CNN: "We've already failed the American people" – vulnerable Dem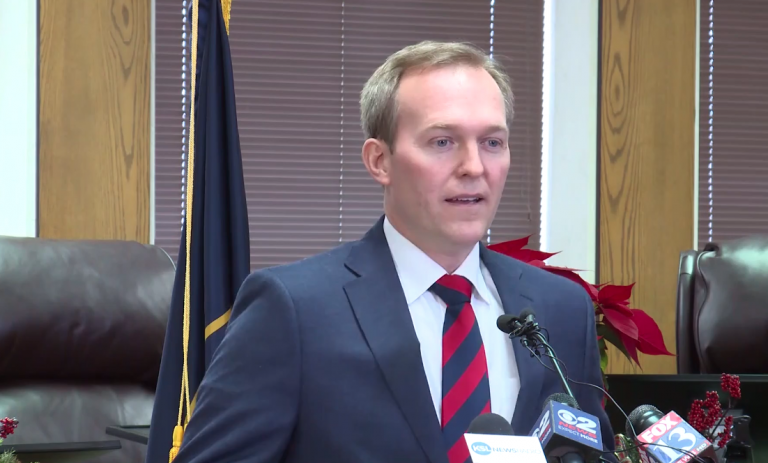 In a new report from CNN, House freshman Dems, already in the election fight of their lives, scorched Nancy Pelosi's failure to compromise with Republicans on a COVID relief bill and highlighted their worry that "the logjam could have a devastating impact in their districts just as voters head to the polls in this critical election year."
Max Rose, already a top target, said he was "pissed" and "angry" and Ben McAdams lamented that "we've already failed" the American people and that "HEROES act went too far" with the far-left's "political wish list" – even though he voted for the bill.
Do I sense a bit of panic? I suppose instead of telling Mitch McConnell to F*** off, Dems should have gotten to work.
In case you missed it…
House Democratic freshmen in tough races growing agitated about failure of stimulus talks
CNN
Manu Raju and Lauren Fox
8/11/20
https://www.cnn.com/2020/08/11/politics/house-democratic-freshmen-stimulus-reaction/index.html
House Democratic freshmen facing difficult reelection bids are anxious about the failure of Congress to reach an economic stimulus deal with the White House, worried that the logjam could have a devastating impact in their districts just as voters head to the polls in this critical election year.
The members are calling for bipartisan talks to resume and want the Trump administration and their own party leaders to offer more in the way of compromise in order to get a deal that could reach President Donald Trump's desk.
"I share the concerns that I'm hearing from my constituents: I'm pissed. I'm angry," said Rep. Max Rose, a freshman Democrat from a New York district Trump carried in 2016. "At this point, it's a middle finger to the American people."
…
"The freshmen are really stressed," said one Democratic member, asking for anonymity to speak candidly about private conversations. "People are scared out there," the lawmaker said, referring to their constituents.
Indeed, those concerns are being voiced in part by the 30 Democrats in districts that Trump carried in 2016. And in interviews with CNN, a number of those Democrats ratcheted up their calls for a deal and urged negotiations to resume. Some privately say they want their party's leadership to advance a scaled-back bill if talks continue to stall, something that Pelosi has resisted over concerns that such a plan will far short of what's needed.
"As it stands now, we've already failed," Rep. Ben McAdams, a freshman Democrat from Utah, told CNN this week. "I am frustrated we don't have an agreement we can vote on already."
Another freshman, Rep. Dean Phillips of Minnesota, said he joined a group of rank-and-file members in both parties over the weekend to discuss if they can find consensus where their leadership and the Trump administration haven't so far. Those talks among rank-and-file members in both parties, he said, will continue.
"To me, no bill is not an option," Phillips said in a phone interview. "And that's not unique to this voice. I would argue that most members feel the same. The need is too great, the time too short and the risk of not doing so too severe."
Amid the anxiety within the ranks, Pelosi held a two-hour conference call with her caucus on Saturday to lay out what happened in the negotiations, where she offered to come down $1 trillion from her original $3.4 trillion price tag and called on the administration to add another trillion dollars to the GOP's $1 trillion plan. Pelosi has told her members that negotiating with the White House had proven difficult, questioning whether the Trump administration even wanted a deal at all.
The White House refused to agree to a $2 trillion price tag, criticizing Pelosi's offer and calling on her to pare back Democrats' demands for $1 trillion for state and local governments and jobless benefits at $600 a week.
…
"I think the HEROES act went too far. It got loaded up with a bunch of political wish list things," said McAdams, who voted against the Democratic plan, which would have amounted to the largest rescue package in US history. "We have to meet in the middle. We owe it to the American people to meet in the middle."
But Michigan Rep. Haley Stevens, a freshman Democrat who ultimately voted for the House's relief bill despite her private reservations about the plan, is hearing concerns from her own constituents and is eager for another round of relief.
"Schools and municipalities in my district still need support from their federal government, so I am hoping that a bipartisan deal can come together soon," said Stevens, whose district Trump carried by just over 17,000 votes four years ago.
With negotiations stalled, the timeline is now looking like it could slip until September when Congress has to pass a funding bill to keep the government open by October 1. Waiting another six-to-eight weeks for a stimulus bill, however, isn't sitting well with some Democrats in difficult races.
"We all have a responsibility to get this done," said Rep. Tom Malinowski, a freshman Democrat from New Jersey whose district Republicans are targeting in November. "This is not one of those issues that if we don't get it done … we can argue about it during the election. A lot of people aren't going to be alive if we don't get this right now."
While Malinowski said that it's common for rank-and-file members to get nervous when negotiations are drawn out, he acknowledged that there could be a political cost if a deal isn't struck.
"I expect to be held accountable to what Congress does and doesn't do. That comes with the territory," Malinowski said.
…
"My suggestion is kick out the advisers … lock yourselves in a room and don't leave the room until there's a deal suitable to the American people," Rose said. "And if people didn't vote for you, get the f— out of the room."