ICYMI: CLF To "Pump Massive Amounts of Cash" into "Boosting GOP Congressional Candidates"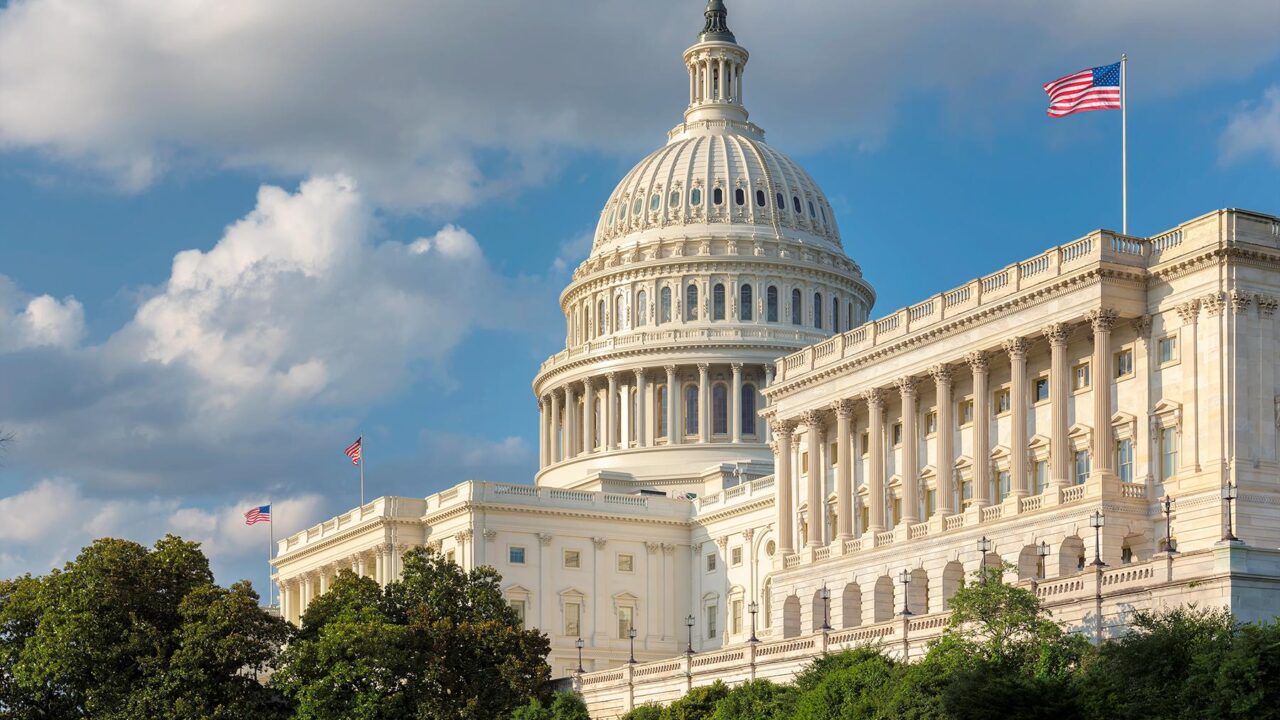 In case you missed it, Congressional Leadership Fund began booking its second wave of fall spending plans yesterday, bringing CLF's commitment for the 2020 elections to nearly $90 million.
Here's what folks are saying about CLF's latest investment. For full details on the plans announced yesterday, click here.
"A massive sum that will further define the congressional battleground"
POLITICO: "House Republicans' chief super PAC is booking another $45 million in fall advertising — a massive sum that will further define the congressional battleground as the GOP fights national headwinds to narrow Democrats' majority." ("House GOP super PAC adds $45M to fall advertising," Ally Mutnick, 8/10/20)
"Sizable investments dedicated to 40 different media markets"
NBC News: "The top GOP super PAC boosting House Republicans' efforts to take back the lower chamber in November announced Monday that it's reserving another $45 million for an ad campaign launching this fall, with sizable investments dedicated to 40 different media markets. Congressional Leadership Fund's multi-million dollar commitment includes spending for broadcast and cable TV spots as well as efforts on digital platforms and direct mail." ("Top GOP Super PAC Backing House Republicans Books $45 Million For Fall Ads," Liz Brown-Kaiser, 8/10/20)
"CLF's spending plan suggests they still view the map as primarily offensive"
POLITICO: "CLF's spending plan suggests they still view the map as primarily offensive: The reservations include at least twice as many Democratic seats as Republican ones. And the group significantly upped its buys against several Democratic incumbents: Horn (to $3.6 million), McAdams (to $3.1 million) and Reps. Anthony Brindisi (D-N.Y.) (to $4.9 million), Xochitl Torres Small (D-N.M.) (to $4 million), Joe Cunningham (D-S.C.) (to $3.1 million), Elaine Luria (D-Va.) (to $2.8 million) and Susie Lee (D-Nev.) (to $1.9 million). ("House GOP super PAC adds $45M to fall advertising," Ally Mutnick, 8/10/20)
"Narrows in on…where House Republicans are hoping to either win back Democratic-held seats or defend their districts."
NBC News: CLF's latest buy narrows in on several critical 2020 battleground states and media markets where House Republicans are hoping to either win back Democratic-held seats or defend their districts. ("Top GOP Super PAC Backing House Republicans Books $45 Million For Fall Ads," Liz Brown-Kaiser, 8/10/20)
CLF is "about to pump massive amounts of cash into the district"
Utah Policy: "Fresh on the heels of Democrat Ben McAdams launching his campaign television advertising campaign ahead of the November election, a Republican super PAC is about to pump massive amounts of cash into the district. The Congressional Leadership Fund, which is closely linked to House GOP leadership, has upped their advertising reservations for the fall campaign in Utah's 4th Congressional district to a whopping $3.1 million. Initially, the PAC reserved $895,000 in advertising in Utah to oppose McAdams ahead of November." ("GOP super PAC makes massive ad buy in McAdams/Owens race," Bryan Schott, 8/10/20)
CLF's buys are "more than all of the outside ad spending in the race from two years ago"
Utah Policy: "A GOP super PAC, @CLFSuperPAC, is making a massive $3.1 million ad reservation in the #UT04 race between @BenMcAdams and @BurgessOwens. That's more than all of the outside ad spending in the race from two years ago." (Bryan Schott, Twitter, 8/10/20)
"GOP group doubles down on Claudia Tenney, plans to spend $5 million"
Syracuse Post Standard: "The new investment by the Congressional Leadership Fund more than doubles its existing $2.2 million ad reservation for Tenney in the 22nd Congressional District, bringing the total to almost $5 million. Congressional Leadership Fund said Tuesday the new spending is part of a $45 million second wave of TV ad reservations for House candidates in 40 media markets across the nation. The new ad reservation in the 22nd District is the group's largest in any single congressional district nationwide." ("GOP group doubles down on Claudia Tenney, plans to spend $5 million," Mark Weiner, 8/11/20)
"CLF's investment will come as a massive boost for the Rodimer campaign"
Nevada Independent: "The Congressional Leadership Fund, a super PAC with ties to Republican leadership in the House, announced Monday that it reserved an additional $1 million in advertising for District 3 challenger Dan Rodimer, bringing its total general election investment to roughly $1.9 million. CLF's investment will come as a massive boost for the Rodimer campaign, which has so-far struggled to match record-setting fundraising hauls by Lee's campaign." ("GOP super PAC reserves additional $1 million in ads for District 3 challenger Dan Rodimer," Jacob Solis, 8/10/20)
"Ratchet up the pressure on some of the most endangered Democratic incumbents"
POLITICO: "The group, which has close ties to House GOP leadership, is using the reservations to ratchet up the pressure on some of the most endangered Democratic incumbents, like Reps. Kendra Horn (D-Okla.) and Ben McAdams (D-Utah). But it is also spending to protect some Republican districts once thought to be safe, like Montana's at-large district and an open GOP-held seat on Long Island." ("House GOP super PAC adds $45M to fall advertising," Ally Mutnick, 8/10/20)