Congressional Leadership Fund Launches Data-Driven National Field Operation for 2018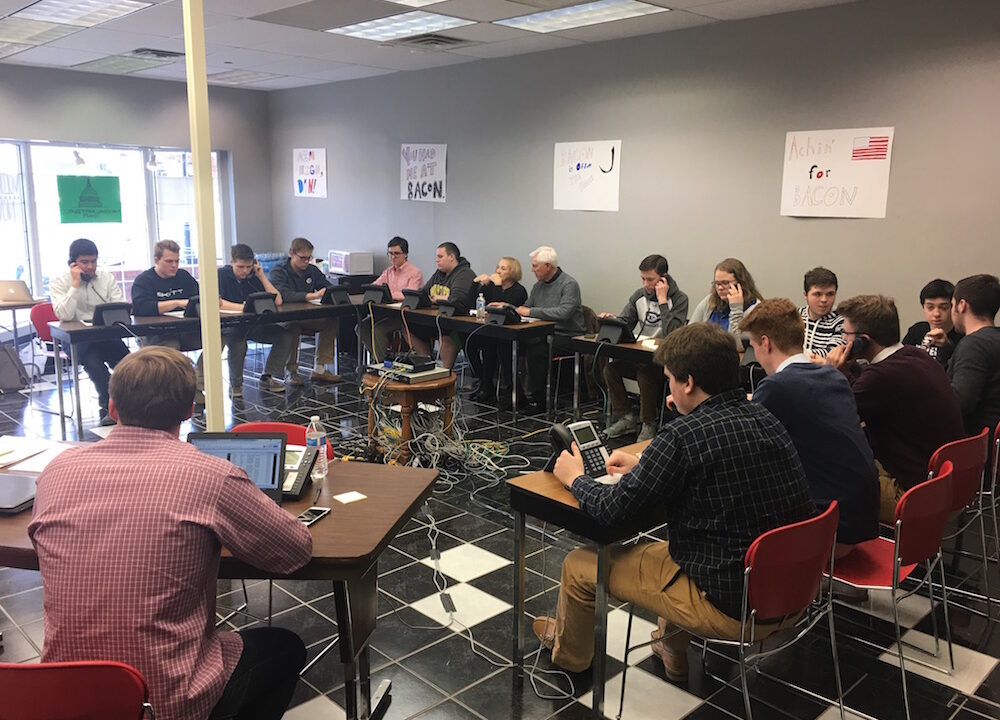 Becomes First Super PAC to Launch Field Program with up to 30 Offices in Targeted Districts
WASHINGTON – Today, the Congressional Leadership Fund (@CLFSuperPAC), the super PAC endorsed by House Republican leadership, is announcing the official launch of their national field operation that will run in key competitive Republican and Democratic congressional districts from now until 2018. CLF's field operation will encompass 20 districts in over a dozen states by the end of the year, and add 10 more districts by November 2018. 
The program will be supported by CLF's full-time staff and volunteers recruited from college and high school campuses. This year, CLF staff and volunteers will knock on 2.7 million targeted doors and have set a goal of 10 million doors by the end of the cycle. Additionally, each field office will have a unique and robust digital campaign to keep voters constantly engaged and informed on their representatives' efforts. The field offices also employ on-the-ground researchers and trackers.
The program will focus on identifying and engaging low propensity Republican and Independent voters early to build relationships and have ongoing, meaningful conversations during a midterm cycle when voter turnout is generally low. The program's outreach will include a concentrated effort to turnout new Trump voters, up to 20% of which do not regularly vote in midterm elections.
Last month, CLF opened its first office in Nebraska's 2nd Congressional District with three field staffers and recruited over 50 volunteers to kick off the effort. Twenty months out from Election Day, CLF staff and volunteers in Omaha have started phone banking and door knocking in support of Congressman Don Bacon. Field offices in California and Minnesota are on track to officially open later this month.
"We are committed to doing everything we can to protect and expand the House majority, including finding innovative ways to help Republicans long before Election Day. We will continue to invest millions of dollars in advertising, but our physical presence in these races coupled with the help of thousands of volunteers across the country can and will make a difference," said Corry Bliss, CLF Executive Director. "To win tough races, you must start early, know the key issues and engage with voters in a meaningful way. That's exactly how we will earn voters' trust and win in November 2018."
The Wall Street Journal has the exclusive on CLF's new field program, excerpts below:
To prevent the House from flipping, the Congressional Leadership Fund, the House GOP's super PAC, plans to raise and spend $100 million during the 2018 election cycle—twice what it spent in 2016 and eight times what it spent in the 2014 midterm.

The political-action committee is placing paid staff in 20 competitive House districts…

The architect of the new frontier in permanent campaigning is Corry Bliss, the super PAC's executive director. Mr. Bliss is aiming to replicate across the country the success he had as campaign manager for Ohio Sen. Rob Portman's 2016 re-election, which launched in February 2015 and was widely admired as last year's best-run Senate campaign.

CLF opened its first offices last month in Omaha and Des Moines, where the super PAC is protecting Iowa Rep. David Young. Two more are due to open later this month in Southern California districts. The rest will come later in the year.

Mr. Bliss's goal is to find people who voted for Mr. Trump but typically skip midterm elections and get them to vote for their Republican House member.

To that end, his team of three aides in Omaha has recruited 50 high-school social-studies students who spend hours knocking on doors and making phone calls from a rented storefront…

The teens work from a list of 112,000 likely Republican voters in Mr. Bacon's district, including 18,000 who cast ballots in November's election who have never before voted in a midterm. Mr. Bliss said those voters will hear from a CLF volunteer on the phone or at their door at least once a month this year, once a week beginning next spring and every day as Election Day 2018 draws near.

Canvassing in Omaha's Millard neighborhood on a Monday afternoon, 16-year-old CLF volunteer Peter Owens knocked on the door of Michelle Taylor…

The app on Mr. Owens's smartphone showed Ms. Taylor's home in a dark shade of red, meaning she profiled as a reliable Republican.

Mr. Bliss will use Ms. Taylor's answers to target her online, by mail and over the phone with specific information over the next 20 months touting Mr. Bacon's national-security bona fides and plans for the Department of Veterans Affairs.
###