CLF Unveils New TV Ad: Rob Quist "Stiffed"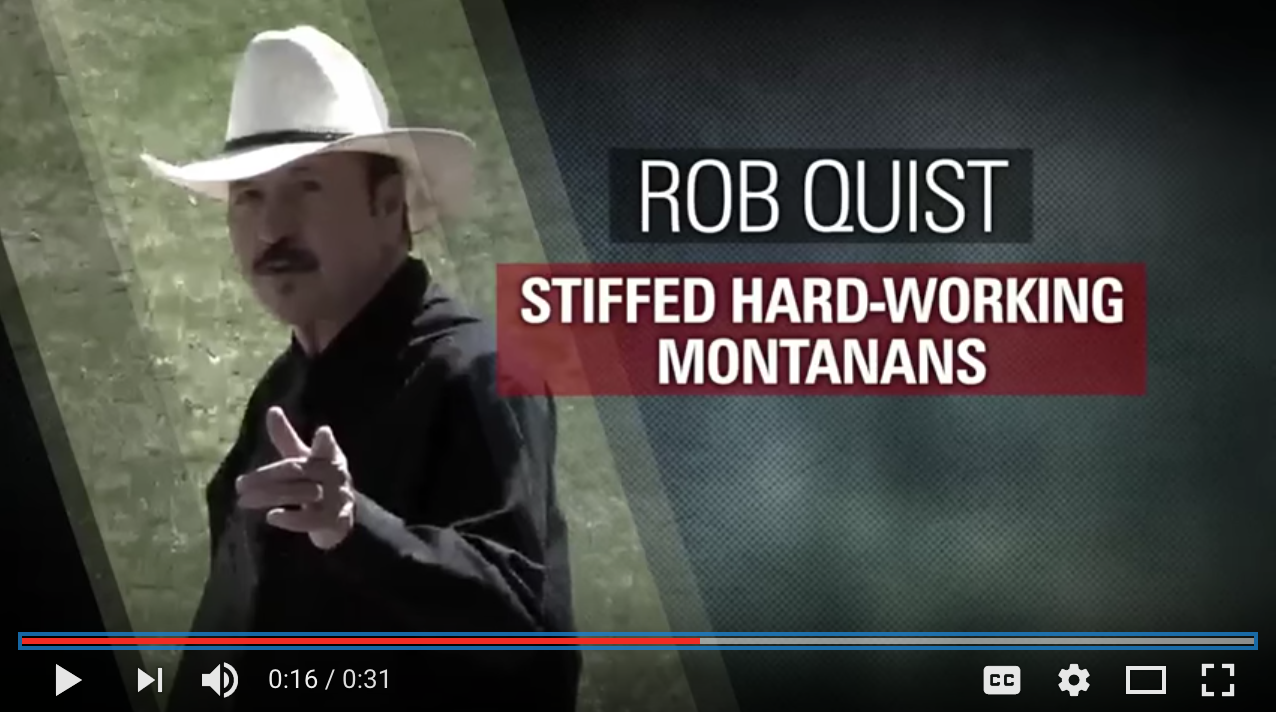 Ad is part of CLF's now $2 million campaign in MT-AL, juxtaposes strong Montanan work ethic with Quist's reckless financial history
WASHINGTON – The Congressional Leadership Fund (@CLFSuperPAC), the super PAC endorsed by House Republican leadership, today released a new TV ad against Democratic candidate Rob Quist in Montana's special election race. The ad, "Stiffed," juxtaposes the strong and responsible Montanan work ethic with Quist's history of failing to pay his taxes and even stiffing hard-working Montanans.
"Rob Quist's track record is one mistruth after another. Rob not only failed to pay his taxes time and again, but also stiffed fellow Montanans," said Corry Bliss, CLF Executive Director. "Quist's history of dishonesty and turning his back on hard-working Montanans is what's damning and a clear sign he can't be trusted. Montanans will soon reject him and his dishonest ways, and Quist will have no one to blame but himself."
In addition to TV and digital advertising, CLF's now $2 million commitment in the race includes a mail and field program of 50 door knockers targeting 75,000 households by May 25. The 30-second spot will air on broadcast and cable in Billings, Bozeman, Great Falls, and Missoula media markets beginning Wednesday, May 3.
SCRIPT
ANNCR:  Montanans are responsible.
We work hard, pay our taxes.
But not Rob Quist.
Quist has faced multiple warrants for not paying his taxes.
Was sued for defaulting on a loan –  ordered to pay $10,000.
Quist even stiffed hard-working Montanans.
He faced a lien for not paying a contractor – and was sued for breach of contract, deceit and fraud.
How can we trust Quist with our tax dollars?
Congressional Leadership Fund is responsible for the content of this advertising.
###