CLF Releases New Taxin' Tom Nelson Ad: "Just Imagine"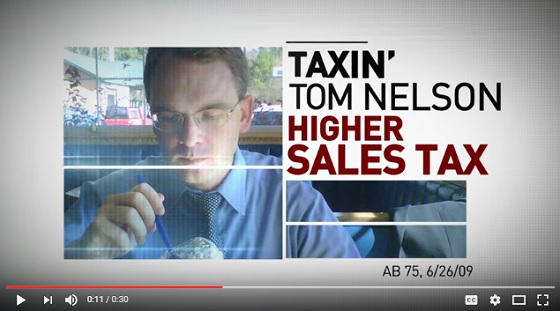 Ad Part of CLF's $900,000 Campaign in WI-08
WASHINGTON – The Congressional Leadership Fund (@CLFSuperPAC), the super PAC endorsed by House Republican leadership, today released its second and final ad, "Just Imagine," against Democrat Tom Nelson in Wisconsin's 8th Congressional district race. The ad intensifies the spotlight on Tom Nelson's record in the State Assembly supporting tax hikes on Wisconsinites' paychecks, purchases, and property, alongside higher car registration fees.
"Taxin' Tom Nelson sure knows how to work the system to line his own pockets at taxpayers' expense," said Ruth Guerra, CLF spokeswoman. "While taking a pay raise for himself, Tom Nelson made earning a paycheck and owning a home or even driving a car cost Wisconsinites more. It's a nightmare to imagine how much Tom Nelson would cost us all in Washington."
The ad will air on broadcast and cable in the Green Bay media market beginning Tuesday, November 1, as part of CLF's $900,000 independent expenditure campaign from CLF in the race. CLF and its sister organization American Action Network have announced general election spending to date of over $45 million in 32 districts nationwide.
Script:
ANNCR: In Madison, Tom Nelson makes government work…for Tom Nelson.
Nelson took a taxpayer-funded pay raise for himself.
And made you pay more.
Taxin' Tom Nelson voted to allow higher sales taxes…income taxes…and property taxes.
Nelson even voted for higher fees on car registrations.
More pay for himself. Higher taxes for you.
Taxin' Tom Nelson. Just imagine how much he'd cost us in Washington.
Congressional Leadership Fund is responsible for the content of this advertising.