CLF Launches Two Ads: "Lost" and "Fast and Loose" Against Brad Ashford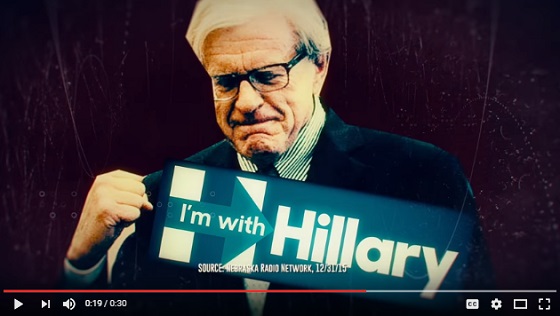 Ads Part of CLF's Now $1.2 Million Campaign in NE-02
WASHINGTON – Today, the Congressional Leadership Fund (@CLFSuperPAC), the super PAC endorsed by House Republican leadership, released two ads, "Fast and Loose" and "Lost", against Congressman Brad Ashford (NE-02). The first ad "Lost" shows how Brad Ashford has lost his way in Congress, supporting Nancy Pelosi's agenda and even taking a leadership position on Hillary Clinton's campaign. The second ad "Fast and Loose" zeroes in on Brad Ashford's wasteful spending and attempt to nearly double his taxpayer-funded salary.
"Congressman Brad Ashford likes to talk about being bipartisan but the truth is he's lost his way since going to Washington," said Ruth Guerra, spokeswoman for CLF. "Ashford's blind support for Clinton and Pelosi coupled with his continued embrace of Obamacare proves his loyalty is with the Democrat Party, not the values of Omaha families. Nebraskans deserve an independent voice and proven leader like General Don Bacon in Congress."
The ads will air on cable, broadcast and digital in the Omaha media market beginning Tuesday, November 1 through Election Day as part of CLF's now $1.2 million independent expenditure campaign in NE-02. CLF and its sister organization, American Action Network (501c4), have announced total general election spending to date of over $45 million in 32 districts nationwide.
"LOST"
Script:
ANNCR: Brad Ashford went to Washington….and lost his way.
His first vote in Congress? Nancy Pelosi for Speaker.
Today Ashford supports Pelosi's liberal agenda almost eighty percent of the time.
Like on releasing prisoners from GITMO.
And supporting keeping hundreds of billions in Medicare cuts.
Ashford's gone so Washington he's even co-chairing Hillary Clinton's Nebraska campaign.
He's not YOUR voice in Congress. He's theirs.
Congressional Leadership Fund is responsible for the content of this advertising.
"Fast and Loose"
Script:
ANNCR: Typical politician Brad Ashford. He's got quite a little racket going.
Ashford talks about fiscal responsibility,
But supported almost doubling his own pay,
And wasted nearly a million dollars at the Omaha Housing Authority.
Ashford even tried to spend a quarter million in taxpayer money… on a golf tournament…
What a fraud.
Brad Ashford. Playing fast and loose, with your money.
Congressional Leadership Fund is responsible for the content of this advertising.