CLF Launches "Shameful" Ad Against Rick Nolan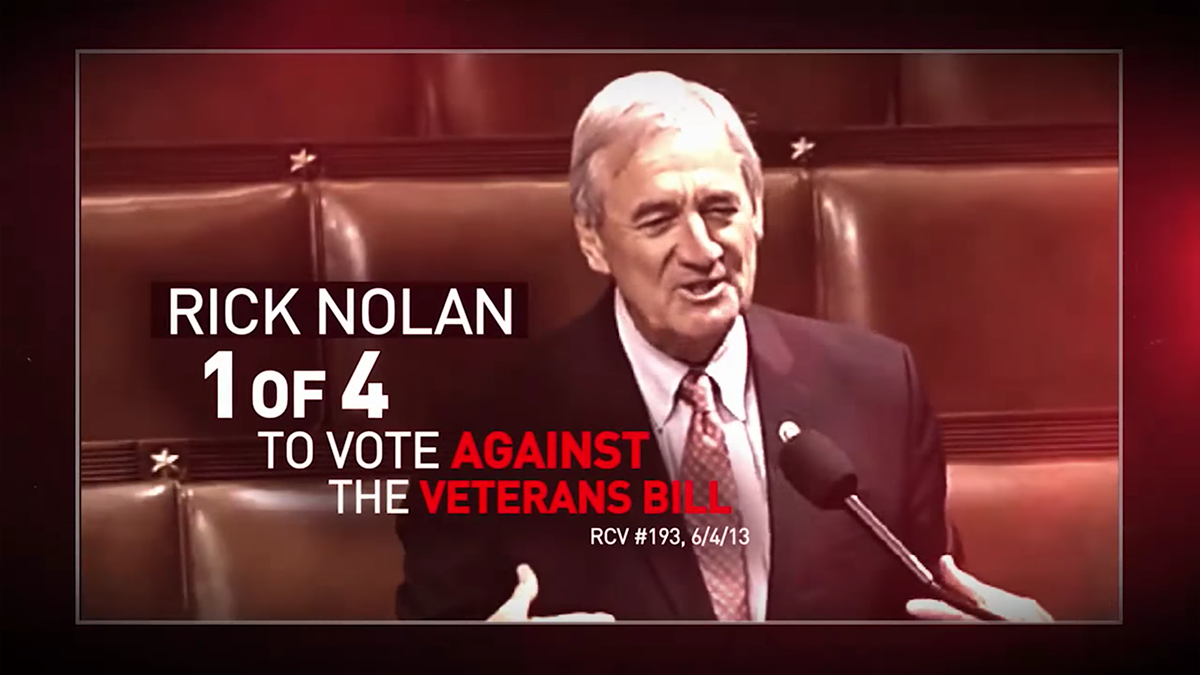 Ad Part of CLF + AAN's $4.5 Million Campaign in MN-08
WASHINGTON – The Congressional Leadership Fund (@CLFSuperPAC), the super PAC founded by former Senator Norm Coleman (R-MN) and endorsed by House Republican leadership, today released its third ad, "Shameful," against Congressman Rick Nolan (MN-08). Expounding on the second ad, the third ad further exposes Rick Nolan's shameful votes against veterans' benefits, programs and care.
"Rick Nolan might seem like a relic of 1970s liberalism, but his votes against veterans' benefits show just how extreme and dishonorable he is today," said Ruth Guerra, CLF spokeswoman. "Especially when veterans' lives are on the line, there's no excuse for Rick Nolan voting against funding veterans' health care and earned benefits. It's time to retire Rick Nolan's shameful extremism in Congress."
The ad will air on broadcast, cable and online in the Minneapolis-St. Paul and Duluth media markets beginning Tuesday, October 25, as part of a $4.5 million independent expenditure campaign from CLF and its sister 501c4, American Action Network. CLF and AAN's total announced general election spending to date is over $40 million in 32 districts nationwide.
Script:
ANNCR: They put their lives on the line….
They fought for us…but Rick Nolan didn't fight for them.
He was one of only four members of Congress to vote against the veterans' bill.
Nolan voted against funding a job training program to help them transition.
Against the benefits they earned.
Even against the medical care that could save lives.
Why? Politics. It's Shameful. Dishonorable. That's Rick Nolan.
Congressional Leadership Fund is responsible for the content of this advertising.