CLF Launches Second TV Ad "Indecisive" Against Jacky Rosen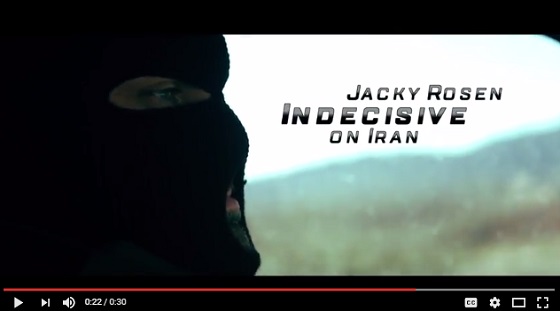 Ad Part of CLF's $2.5 Million Independent Expenditure in NV-03
WASHINGTON – The Congressional Leadership Fund (@CLFSuperPAC), the super PAC endorsed by House Republican leadership, today released its second ad, "Indecisive," against Washington puppet Jacky Rosen in Nevada's 3rd Congressional District race. This ad exposes Jacky Rosen's dangerous indecision on critical issues like national security.
"When it comes to our nation's security, Jacky Rosen has demonstrated she can't be counted on to lead," said Ruth Guerra, spokeswoman for CLF. "Whether it's fighting ISIS or supporting the Iran nuclear deal, Rosen will have to ask Nancy Pelosi and Harry Reid what to say. Nevadans can't afford for their safety to depend on Jacky Rosen finally making up her mind."
The TV ad will air on Las Vegas broadcast beginning Tuesday, October 18, as part of CLF's $2.5 million independent expenditure campaign in NV-03. In addition to television advertising, CLF is running digital advertising in the district. CLF and its sister organization American Action Network's total announced general election spending to date is over $33 million in 29 districts nationwide.
Script:
ANNCR: Congressional Leadership Fund is responsible for the content of this advertising.
A brutal regime, a dangerous deal,
Yet Washington puppet Jacky Rosen
Wouldn't take a position on the Iran Nuclear Deal.
Then Rosen called it "the best deal,"
But later changed her mind….again.
Billions to a state sponsor of terrorism.
Responsible for killing Americans.
But Jacky Rosen was indecisive.
When it comes to our security,
Nevada deserves a leader we can trust:
Danny Tarkanian for Congress.