CLF Launches "Future" Ad Against Liberal Doug Owens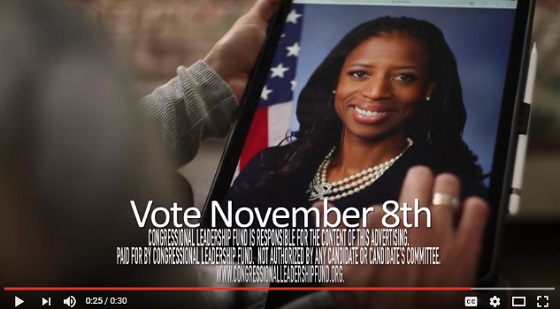 Ad Kicks Off $350,000 Independent Expenditure Campaign in UT-04
WASHINGTON – The Congressional Leadership Fund (@CLFSuperPAC) today released the ad "Future" against extreme liberal Doug Owens in Utah's 4th congressional district race. The ad exposes trial lawyer Doug Owens' history of exchanging big donations with Washington liberal elites and his continued support of the failed Obama-Clinton agenda.
"Doug Owens claims to be on Utah's side but if you follow the money, its clear where his loyalties truly lie," said Ruth Guerra, CLF spokeswoman. "Utah needs a hardworking conservative like Mia Love, who has a proven record of advocating for the values and interests of Utah families. Voters can't afford to have a Clinton-Pelosi rubberstamp like Doug Owens in Congress."
The ad will air on broadcast and cable TV in the Salt Lake City media market beginning Friday, October 28, as part of CLF's $350,000 independent expenditure campaign in UT-04. A 15-second version of the ad will run on digital platforms. CLF and its sister super PAC, American Action Network, have announced general election spending of over $40 million in 32 districts nationwide.
Script:
ANNCR: This election is just crazy.  It feels so uncertain.
I just want someone who represents our values.
What about this Doug Owens guy?  Nope. He's a trial lawyer…
Donated to Hillary Clinton and Obama.
Taken money from Nancy Pelosi.  He's really liberal.
Mia Love – she's conservative, works hard and will definitely work against Pelosi and Clinton.
Okay, we can trust Mia.
Congressional Leadership Fund is responsible for the content of this advertising.