CLF Launches First TV Ad "ISIS Recruits" Against Rick Nolan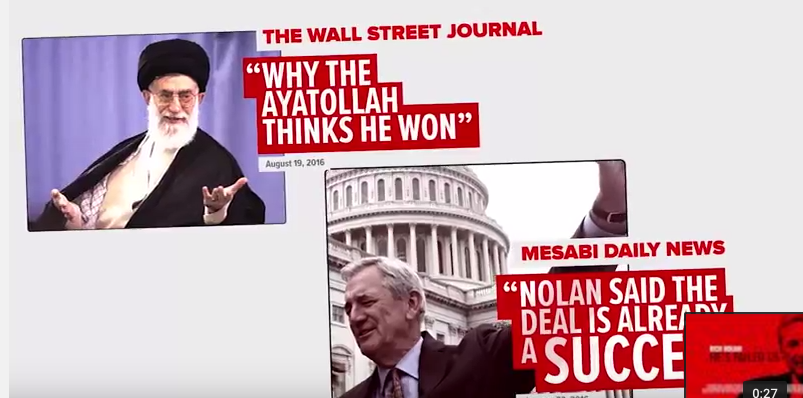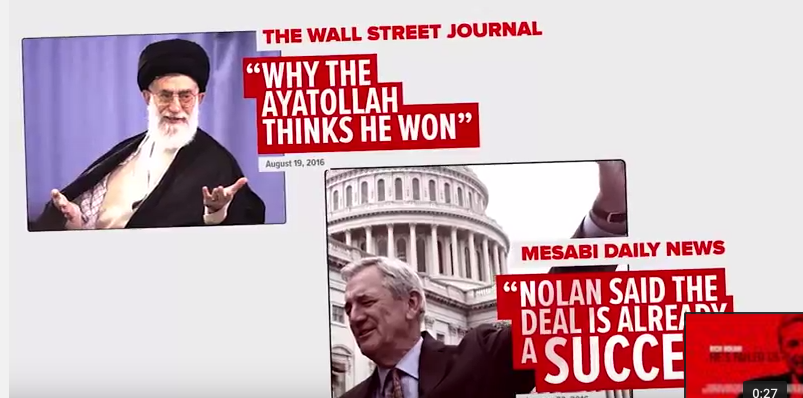 TV and Digital Ads Part of CLF and AAN's $2.2 Million Campaign in MN-08
WASHINGTON –  The Congressional Leadership Fund (@CLFSuperPAC), the super PAC founded by former Senator Norm Coleman (R-MN) and endorsed by House Republican leadership, today released its first ad "ISIS Recruits" against Democrat Congressman Rick Nolan (MN-08). The ad slams Rick Nolan's failed record on national security that puts Minnesota communities and our nation at risk.
"Terrorism strikes close to home in Minnesota, yet Rick Nolan continues his failed kid-glove treatment of state sponsors of terrorism," said Ruth Guerra, spokeswoman for CLF. "Rick Nolan's frail response to terrorism is failing Minnesotans worried about deadly terrorism at home and abroad."
The ad will air on broadcast, cable and online in the Minneapolis-St. Paul and Duluth media markets beginning Tuesday, October 11, as part of CLF's $1.9 million independent expenditure campaign in the race. Additionally, American Action Network, CLF's 501c4 sister organization, is spending $300,000 in independent expenditures on door-to-door GOTV activities in the district.
Script:
ANNCR: ISIS claimed responsibility for Minnesota attack. We lead the nation in ISIS recruits.
And Rick Nolan supports bringing 100,000 refugees from ISIS war zones here.
What's worse? Nolan supports the dangerous deal that gives Iran billions.
…and a path to nuclear weapons.
The Ayatollah thinks he won. Rick Nolan calls it a success, too.
We call it failure.
Rick Nolan. He's failed us.
Congressional Leadership Fund is responsible for the content of this advertising.