CLF: Brad Ashford's Loyalty Lies With Nancy Pelosi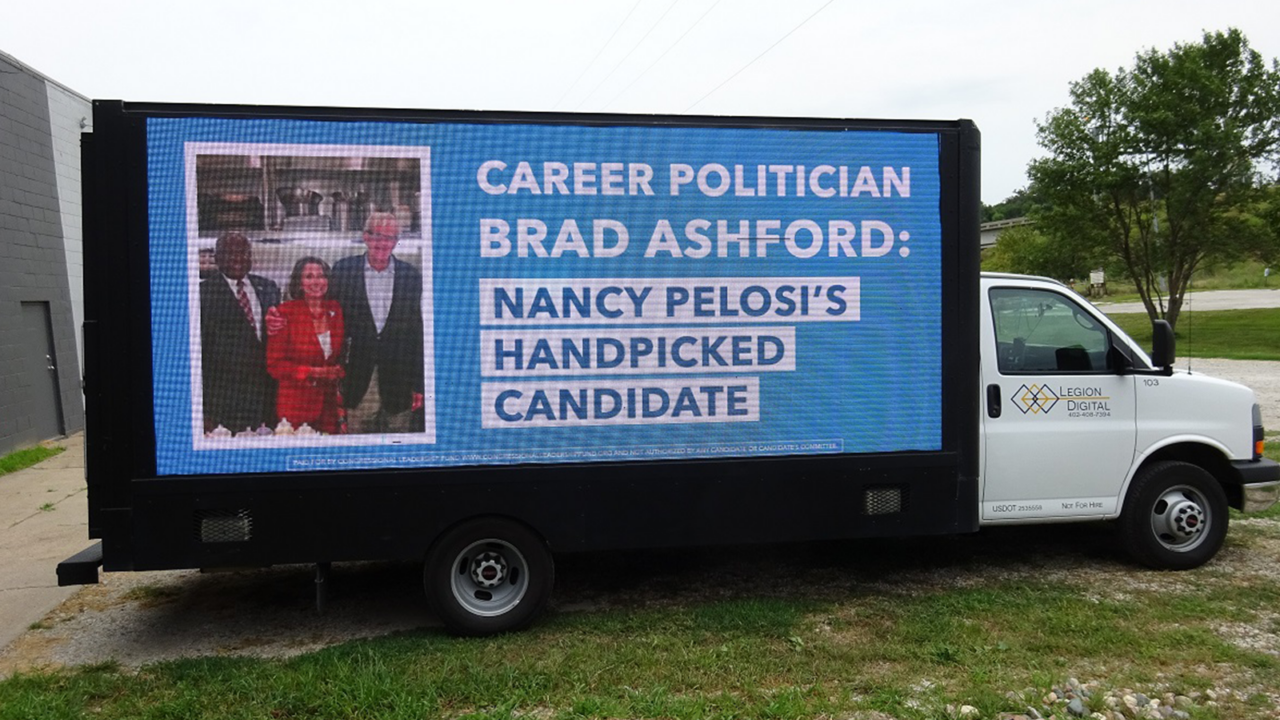 Mobile billboard to circle Ashford's millennial town hall in NE-02
WASHINGTON – The Congressional Leadership Fund (@CLFSuperPAC), the super PAC endorsed by House Republican leadership, is unveiling a digital mobile billboard ahead of career politician Brad Ashford's town hall featuring Bay Area Congressman Eric Swalwell. CLF's Omaha field team and the mobile billboard will remind Nebraskans about Brad Ashford's loyalty to Minority Leader Nancy Pelosi. Recent polling in NE-02 shows Pelosi's image underwater. In fact, out of 11 competitive districts polled, NE-02 gave Pelosi the highest negatives, a whopping 60 percent unfavorable. 
"Career politician Brad Ashford is nothing more than a foot soldier to Nancy Pelosi and her extreme liberal agenda of more spending and a weakened military," said Corry Bliss, CLF Executive Director. "Ashford's support for Pelosi and his continued shift to the left to appease the so-called 'resistance' movement makes clear his values are completely out-of-touch with Omaha families. That's why come around November 2018 they'll reject him again."
The mobile billboard will circle the grounds of the town hall before and during the event.
View an example of the mobile billboard below: