Slotkin's top advisor busted pushing CRT in classrooms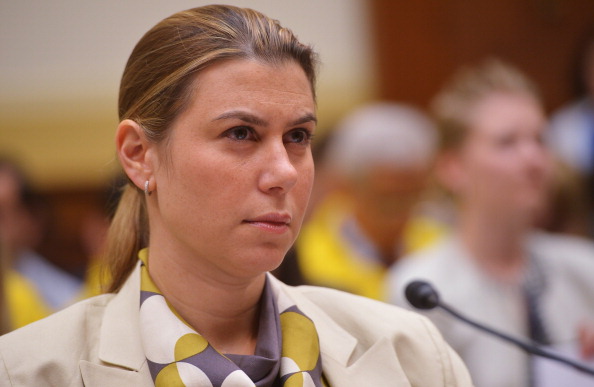 Ever wonder why Elissa Slotkin won't stand up to critical race theory in Michigan schools?
Well, new reports may shed some light: Elissa Slotkin's top advisor serves as board member of a group pushing CRT curriculum in local education. The site even prominently features Congresswoman Slotkin's logo to show her support.
Elissa Slotkin won't stand up to stop the far-left from dividing our classrooms because her top advisors are too busy forcing their ideology on Michigan students.
In case you missed it…
'Diversity' Group Linked to Swing-District Dem Pushes for Critical Race Theory in Michigan Schools
Washington Free Beacon
Collin Anderson
August 2, 2021
https://freebeacon.com/elections/diversity-group-linked-to-swing-district-dem-pushes-for-critical-race-theory-in-michigan-schools/
Rep. Elissa Slotkin's (D.) top aide in a conservative Michigan county sits on the board of a "diversity council" that is lobbying to teach critical race theory in local schools.
Mona Shand, Slotkin's self-described "eyes and ears" in Livingston County, serves on the board of the Livingston Diversity Council, a group working to "advocate for critical race theory education" in local schools. The council's website—which features Slotkin's official logo—links to resources that call critical race theory "necessary curriculum in schools" and bemoan "right-wing fear mongers" for criticizing the controversial curriculum.
The relationship could spell trouble for Slotkin, a swing-district Democrat who has yet to take a position on critical race theory or its inclusion in K-12 curriculum. One of Slotkin's top allies, Rep. Haley Stevens (D., Mich.), faced backlash after refusing to give her stance on critical race theory at a June town hall, with one attendee calling her a "coward."
Slotkin has partnered with the Livingston Diversity Council, appearing in a February video to read I Am Jazz, a children's book that exposes elementary school kids to transgender ideology. A Livingston County parent, who spoke on the condition of anonymity to avoid retribution from the school district, told the Washington Free Beacon the council's push to teach critical race theory in schools—as well as Slotkin's ties to the group—will "get people real fired up, real fast."
"We've already seen some school board meetings where people have been upset over critical race theory, to the point that one of our school superintendents said, 'We don't understand why people are so jazzed up over this,'" the parent said, noting that the superintendent also serves on the Livingston Diversity Council's board. "Now we're realizing, 'Oh my God—everything they said we were crazy for talking about is true.'"
Slotkin did not return a request for comment.
Shand joined Slotkin's office in 2019 after losing an election for state representative by 20 points. Shand's biography page on the council's website refers to her as "Livingston County Representative for Representative Elissa Slotkin."
The Livingston Diversity Council promotes the work of prominent critical race theorist Richard Delgado and diversity gurus Ibram X. Kendi and Robin DiAngelo. While top Democrats have argued that critical race theory is not taught in K-12 schools, the council's website shares resources acknowledging "some district officials have included mission statements, resolutions, or spoken about changes in their policy using some of the discourse of CRT." The site also links to articles urging members to oppose "anti-CRT legislation"—state senator Lana Theis (R.), who represents Livingston, proposed such a bill in May.
The council faced criticism from Republicans in July over a "Drag Queen Bingo" fundraiser slated to take place at a local melon festival, which local GOP officials deemed a "family-friendly event and not one that should be sexualized." A county radio station later defended the event without noting that its news director also serves on the Livingston Diversity Council board.
Slotkin won her first congressional race in 2018, defeating then-incumbent Rep. Mike Bishop (R.) by about 4 points. She struggled in Livingston County in 2018 and 2020, losing by nearly 20 points in both races; 60 percent of county voters backed former president Donald Trump in November.
Slotkin is considered a top Republican target in 2022, representing one of just seven Democratic-held districts that voted for Trump in 2020. She entered July with $3.1 million on hand.