Report: Bridget Fleming Raises Taxes, Doesn't Pay Her Own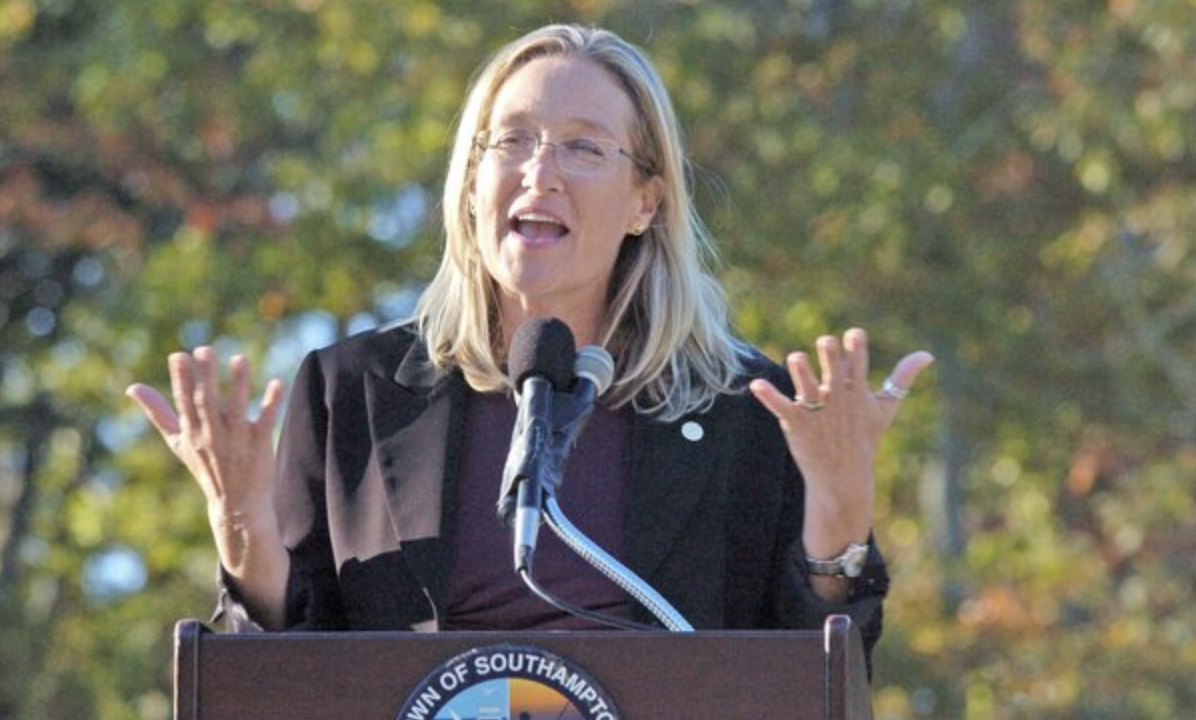 Free Beacon reports,  "As a local lawmaker in New York, Democratic congressional candidate Bridget Fleming voted at least six times to raise taxes on her constituents."
The six votes to raise taxes, totaling $38.5 million, came *after* she was penalized for failing to pay thousands of her own taxes.
Good luck defending that record, Bridget!
In case you missed it…
After Failing To Pay Own Taxes, New York Dem Bridget Fleming Voted To Hike Taxes for Everyone Else
Philip Caldwell | Washington Free Beacon
September 2, 2022
https://freebeacon.com/democrats/after-failing-to-pay-own-taxes-new-york-dem-bridget-fleming-voted-to-hike-taxes-for-everyone-else/
 As a local lawmaker in New York, Democratic congressional candidate Bridget Fleming voted at least six times to raise taxes on her constituents. The votes all came after she was cited by the state for failing to pay her own taxes, according to a review of legal and legislative records.
In March 2009, New York's taxation department filed a judgment against Fleming and her husband, Robert Agoglia, for failure to pay $2,426 in taxes, according to the Suffolk County Clerk's Office. County records show the couple did not resolve the tax debt until late June, more than three months after the judgment was imposed.
Fleming is one of several Democratic candidates for the House who have pushed for tax hikes and tougher tax enforcement while having a history of delinquency, which could prove a liability in the competitive Long Island district she's running to flip.
It is unclear why Fleming failed to pay her taxes. According to the taxation department, taxpayers are given prior warning regarding their unpaid debt before a judgment is issued, after which the state is entitled to seize debtors' property and garnish wages. Fleming's campaign did not return a request for comment.
The year after she faced the tax judgment, Fleming won election to the Southampton town council and soon lent support to measures that hiked the tax burden on her constituents.
In 2011, town board meeting minutes show Fleming approved the town council's budget, which levied a more than 2 percent increase in residents' property taxes. The local outlet Southampton Press reported that all council members opposed an amendment to the budget introduced by Fleming that would have levied an additional $800,000 in property taxes from the town. Then in 2013, Southampton again raised property taxes with Fleming's support. In 2015, she was elected to the Suffolk County legislature, where she voted for more tax increases.
County legislature minutes show Fleming in 2016 voted to pass a budget that levied $60 million for the county in increased sales and property taxes. She raised property taxes again the next year, by nearly 5 percent in some towns. Republicans on the legislature slammed that budget for raising the county's borrowing by millions to meet massive increases in spending.
"This is a sinking ship," county legislator Robert Trotta (R.) said of the budget Fleming approved. "We don't have a revenue problem, we have a spending problem."
Fleming in 2018 and 2019 approved yet more tax hikes, raising property tax levies by a combined $38.5 million.
In her campaign for New York's First Congressional District, Fleming has endorsed President Joe Biden's Inflation Reduction Act, which passed this month and will dramatically expand the Internal Revenue Service's auditing capability.
"Dems get it done!" Fleming said in August after the Senate passed the legislation, which gives the IRS $80 billion to hire as many as 87,000 new employees.
Fleming is not the only Democratic candidate for the House to have faced scrutiny for unpaid taxes. Pennsylvania congressman Matt Cartwright, who voted for Biden's bill expanding the IRS, has accrued thousands of dollars in tax penalties and interest for delinquencies since 2013.
Another Pennsylvania Democrat, Chris Deluzio, who has also endorsed the Inflation Reduction Act, was fined for tax delinquency last year. In Ohio, Democratic candidate Greg Landsman in March faced a tax lien from the state after he voted at least eight times as a Cincinnati councilman to raise taxes and fees on his constituents.
Fleming will face off in November against Republican Nick LaLota in the highly competitive district, which the Cook Political Report rates as "lean Republican." Incumbent Rep. Lee Zeldin (R.) is vacating the seat to run against Gov. Kathy Hochul (D.) in New York's gubernatorial race.