Real nurses can't get N95s thanks to Fake Nurse Lauren Underwood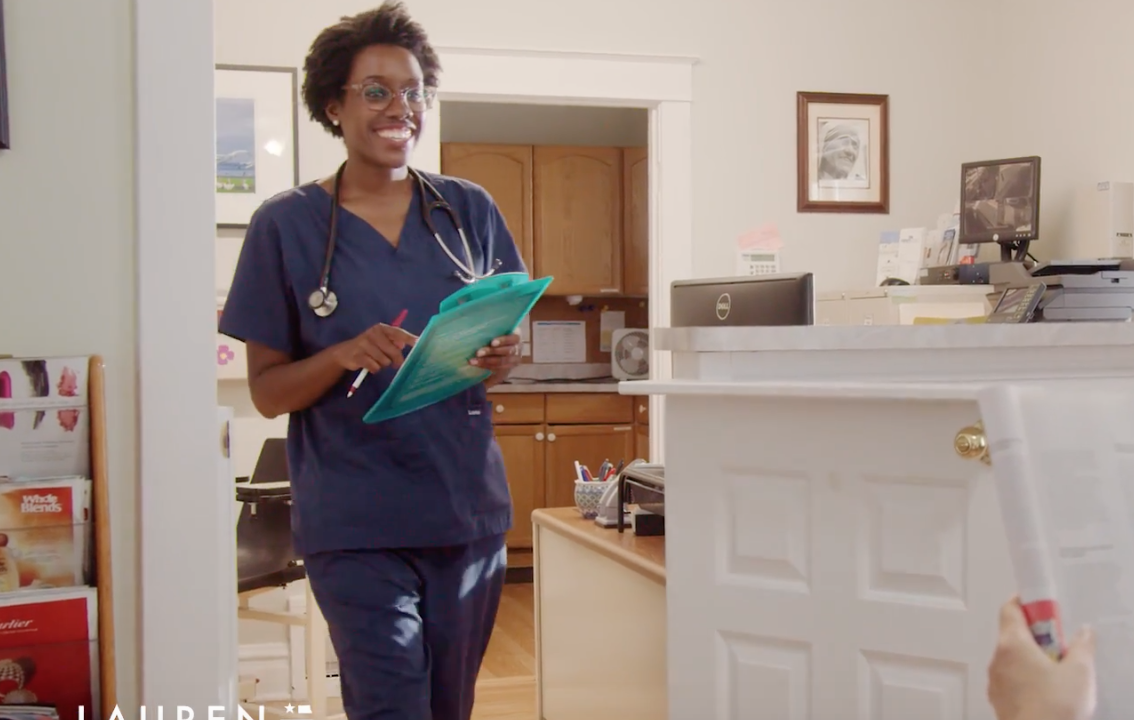 Turns out doctors and real nurses can't get their hands on the PPE they need to safely do their jobs – like face masks – because Fake Nurse Lauren Underwood failed to do her job at HHS during the Obama years.
According to a new report, Underwood's job at HHS included "strategic planning for pandemic management" at the agency that "oversees research for the national strategic stockpile including items such as beds and respirators," but failed to take action and replenish the supply.
What a fraud.
Obama administration health official now a congressional critic of Trump over mask shortages
Washington Examiner
Emily Larsen & Naomi Lim
April 24, 2020
https://www.washingtonexaminer.com/news/obama-administration-health-official-now-a-congressional-critic-of-trump-over-mask-shortages

Rep. Lauren Underwood of Illinois, like other House Democrats, has been a sharp critic of President Trump over shortages of masks and other personal protective equipment during the coronavirus pandemic.
But Underwood is alone in her firsthand experience of helping the federal government plan stockpiles of the equipment, which is used by health and medical professionals serving on the front lines of the outbreak. And what critics call a failure by the Obama administration to resupply the gear is now being turned back on Underwood as the first-term lawmaker seeks reelection.
Unlike Underwood's Democratic colleagues, her experience prior to joining Congress in 2019 as an Obama administration appointee working in the Department of Health and Human Services touched on the country's depleted stockpile of protective face masks …
During her first congressional bid, in which she ousted a Republican incumbent, Underwood pointed to her experience in HHS preparing for and responding to public health crises triggered by infectious diseases, natural disasters, and bioterrorism threats.
Before she ran for Congress, Underwood, a registered nurse, was an HHS Obama appointee from November 2014 to January 2017. Her role: a special assistant, and then a senior adviser, to the assistant secretary for preparedness and response, Nicole Lurie, during the MERS, Ebola, and Zika outbreaks.
Part of Underwood's work would have dealt with the national strategic stockpile, which was not replenished of N95 masks after the H1N1 pandemic that started in 2009.
In her position, Underwood says she "advised and supported" Lurie on "policy development, program implementation, and strategic planning" for pandemic management and the Biomedical Advanced Research and Development Authority. BARDA invests in medical countermeasures and oversees research for the national strategic stockpile, including items such as beds and respirators, while the Centers for Disease Control and Prevention managed the supply during the Obama years.
The H1N1 outbreak caused equipment shortages, including a two- to three-year backlog of N95 mask orders. During the crisis, three-quarters of the $325 million stockpile's inventory was distributed, but it was not later replaced. …
Underwood's office did not return a request for comment on her work as an Obama administration appointee, the national strategic stockpile depletion, or her criticism of the Trump administration.
She is not the only person from the Obama administration facing pressure over scrutinizing personal protective equipment shortages.
Presumptive 2020 Democratic presidential nominee Joe Biden has been pressed on the Obama administration's inaction with regard to the stockpile, casting blame on his successors as well.
"We spent a lot of time. I was not part of it. Our administration spent a lot of time working with the incoming Trump administration," Biden began last month, before not directly answering the question posed by CNN.