Ratings Change: FL-26 moved to "Toss Up"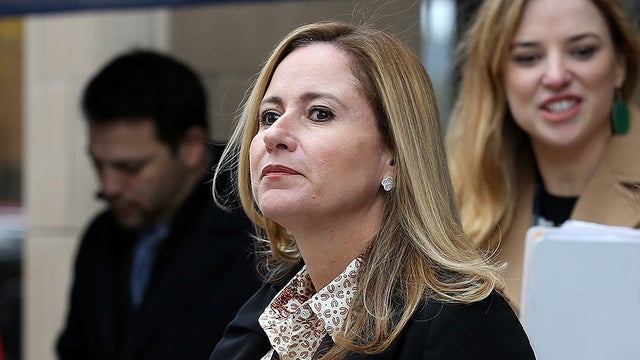 FL-26 was moved from "Lean Democrat" to "Toss Up" this morning by Cook Political Report after CLF released a poll showing Miami-Dade Mayor Carlos Gimenez leading Democratic Rep. Debbie Mucarsel-Powell 47% to 42%.
And judging from Mucarsel-Powell's Twitter feed the Congresswoman is not taking it well and issuing frantic attacks despite being one of the least bipartisan Members of Congress.
How desperate!
In case you missed it…
 House Rating Changes: Cash Disadvantage Compounds GOP Woes
Cook Political Report
David Wasserman
July 31, 2020
https://cookpolitical.com/analysis/house/house-overview/house-rating-changes-cash-disadvantage-compounds-gop-woes
FL-26: Debbie Mucarsel-Powell (D) – South: Homestead, The Keys, The Everglades
Toss Up. This unique race might be an extremely rare bright spot for Republicans. A July poll for the Congressional Leadership Fund found two-term Miami-Dade County Mayor Carlos Giminez leading Mucarsel-Powell 47 percent to 42 percent. Giminez, who is term-limited in 2020, has the name ID of an incumbent and has generally received positive reviews for his handling of COVID-19.
President Trump lost this district 57 percent to 41 percent in 2016, but even Democrats admit he's recovered some ground with Cuban voters since then. Republicans believe they didn't fully litigate the case against Mucarsel-Powell in 2018, including her husband's business ties to a Ukrainian oligarch who has been accused of contract killings, and are about to make a large investment.
Ultimately, Democrats may be able to save Mucarsel-Powell by branding Giminez as a shape-shifter. Giminez was twice elected mayor on a nonpartisan ballot and says he voted for Hillary Clinton in 2016. Even so, he received an endorsement tweet from Trump last year as part of House GOP strategists' effort to clear the primary field. Now, that will be used against him.