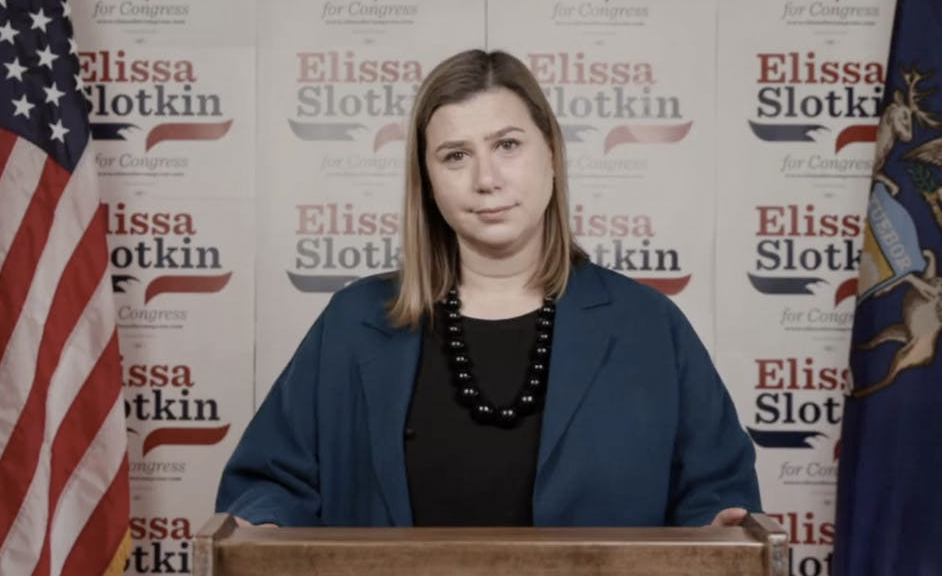 New polling out this morning, first featured in Washington Examiner shows Congresswoman Elissa Slotkin is in much worse shape than some thought. According to new numbers released this AM from MI-07:
GOP leads generic ballot by 10 points
Biden is underwater by 16 points
Slotkin's image is "polarizing" or as the pollster put it bluntly, "well known, but not well liked" in her district.
Slotkin's ballot is in the low 40's (getting just 42% or 43% of the vote) against multiple Republicans.
Click here for the full polling memo and in case you missed it…
Poll: Biden dragging down Elissa Slotkin in Michigan's new 7th Congressional District
David Drucker | January 5, 2022
Recent Republican polling in Michigan revealed just how nettlesome President Joe Biden's political vulnerability can be for House Democrats as they struggle to defend their majority.
In the new 7th Congressional District, late November polling by the GOP firm Cygnal found Biden's approval at an abysmal 40%, with 56% disapproving of the job he is doing as president. In the same survey, Republicans led the generic ballot, gauging which party voters would prefer reign in Congress, by a whopping 10 percentage points, 51% to 41%. That could spell trouble for second-term Rep. Elissa Slotkin in 2022.
The incumbent Democrat is running for reelection in the district, newly configured and stretching from suburban Detroit to the western outskirts of Lansing that Biden would have won by 1 point over then-President Donald Trump in 2020. Her image rates 39% favorable and 37% unfavorable overall but is slightly negative among crucial independent voters.
"Democratic incumbent Elissa Slotkin is well known, but not well liked in the district," Cygnal pollsters Brock McCleary and Tiffany Beverly wrote in the polling memorandum, prepared for Congressional Leadership Fund, the super PAC aligned with House Minority Leader Kevin McCarthy of California.
"Slotkin is politically polarizing as Democratic voters are uniform in their support of her," the memo added. "Republicans are uniform in their opposition and Independents are split. Leaving Slotkin with little room for growth in the new district." …
The numbers also include these findings: Against two named Republican challengers, Slotkin trailed significantly, garnering just 42% and 43% of the vote, respectively.
Read the full polling memo here and the rest of the story here.