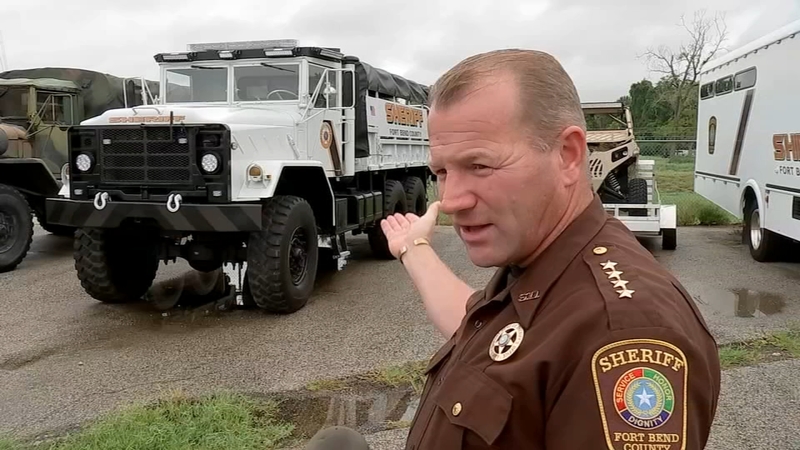 New polling bares bad news for Democrats hoping for a blue wave in Texas. Texas Tribune published numbers this morning showing Republican Troy Nehls up 12 points over Democrat Sri Kulkarni in TX-22.
Nehls is in strong shape, both well-known and well-liked by voters, while receiving great marks from independent and Hispanic voters in the district.
Full polling memo is here. Full story in Texas Tribune is here, too. 
In case you missed it…
Republican internal poll showed Republican Troy Nehls with 12 point lead over Democrat Sri Kulkarni
Texas Tribune
Abby Livingston
July 29, 2020
https://www.texastribune.org/theblast/2020/07/29/#republican-poll-troy-nehls-sri-kulkarni
A newly released Republican poll shows that at the outset of the race for the Texas 22nd Congressional District, Republican Troy Nehls had a 12-point lead over Democrat Sri Kulkarni as they head into the general election.
Commissioned by the GOP group Congressional Leadership Fund, the survey indicated that Nehls had the support of 44% respondents, while Kulkarni had the backing of 32% of those who participated in the poll.
As a longtime Fort Bend County Sheriff, Nehls was better known among respondents. Thirty-five percent of respondents had a favorable impression of Nehls, with 17% viewing him unfavorably. Kulkarni, in comparison, is mostly unknown among those polled. Fourteen percent of respondents had a favorable impression of Kulkarni, while 6% viewed him unfavorably.
This shows that Nehls enters the general benefitting from his tenure in local office. Kulkarni's numbers indicate much uncertainty ahead. He has room to grow these numbers, and he has the campaign money and national Democratic backing to launch a concerted television campaign to introduce him to voters. On the flip side, it also means Republicans have an opportunity to negatively define him on television as well.
The survey also indicated that Nehls led Kulkarni 42%-23% among independents, and independents and Hispanics had a favorable impression of Nehls.
The poll was conducted immediately after the GOP runoff, between July 19-22.
After a bitter contest, Nehls recently captured the GOP nomination to take on Kulkarni. Kulkarni secured the Democratic nomination back in March. He ran two years ago as a mostly unknown candidate in the once-GOP stronghold and outperformed expectations in 2018.
Congressional Leadership Fund is a super PAC aligned with House leadership, and the organization is a major player in television advertising on behalf of U.S. House Republican candidates.
Rob Autry and Kayla Dunlap of the Republican polling firm Meeting Street Insights conducted the survey.
Four hundred respondents participated in the survey over cell phone and landlines, and it had a 4.9% margin of error.