POLL: Garcia up 7 in #CA25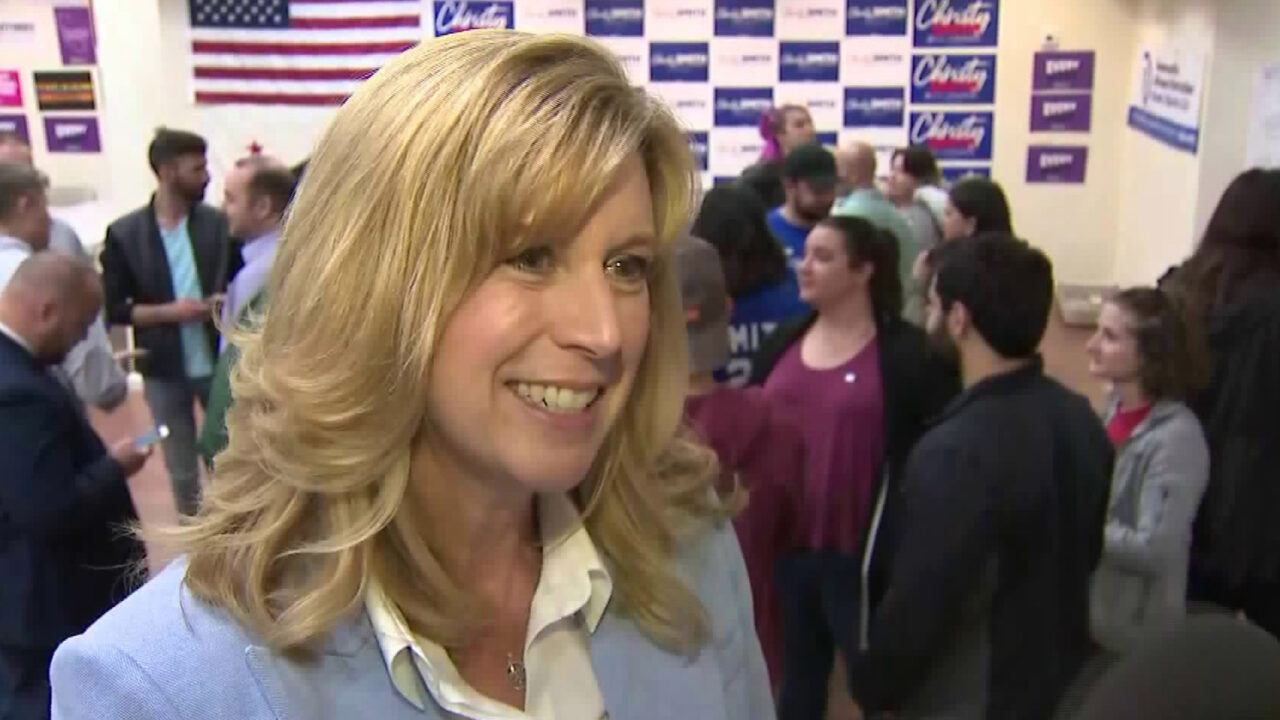 Christy Smith is the headache Democrats just can't seem to be rid of. POLITICO reports new polling this AM shows Congressman Mike Garcia up 7 points over Democrat Christy Smith in CA-25 for the general election.
Don't miss 8th paragraph where Christy Smith's admits her own internal polling also has her losing (again!).
Great stuff.
Click here for the full polling memo. Story is below.
In case you missed it…
GOP internal poll shows Garcia leading Smith in November rematch
POLITICO
Ally Mutnick
8/6/20
https://www.politico.com/states/california/story/2020/08/06/gop-poll-shows-garcia-with-big-lead-in-special-election-rematch-1305201
Three months after their candidate scored a resounding victory in a special California election, Republicans are seeing encouraging signs that win wasn't a fluke.
Republican Rep. Mike Garcia, the winner of the May contest, leads Democrat Christy Smith by 7 points, 48 percent to 41 percent, in a new internal GOP poll, one of the first to be publicly released since the special election.
Democrats' loss in that race was significant: The GOP had not flipped a California House seat since 1998, and the suburban Los Angeles district has been trending quickly to the left. Hillary Clinton won the seat by 7 points, and now-former Rep. Katie Hill won it by 9 points in 2018, nearly a year before her resignation.
Democrats have downplayed their 10-point loss as a result of a special-election electorate that skewed older, white and more conservative. But the survey indicates they will still face a tough battle to win back the seat — even under more favorable conditions.
In the survey, Garcia greatly outperforms the generic ballot — which Democrats led, 47 percent to 38 percent — and his favorability rating is at 42 percent, compared to Smith's 35 percent.
The survey was conducted by American Viewpoint from July 26-28 among 400 likely voters. The margin of error is plus or minus 4.9 percentage points. It was commissioned by the Congressional Leadership Fund, House Republicans' main super PAC. CLF has already booked $3 million in fall TV air time to help Garcia. …
The Smith campaign said its own recent internal polling showed a closer race, with Garcia up by an unspecified low single-digit margin (though the campaign claimed Smith leads on an "informed' ballot, after message testing that includes votes from Garcia's brief congressional record thus far).
And Trump is still deeply unpopular there, with an approval rating that's underwater by 14 points. Biden is beating Trump by 5 points, 48 percent to 43 percent, in Smith's survey, which was conducted by Breakthrough Campaigns. …