POLITICO: GOP Gets "Big Boost" From Women Recruits in Tough Seats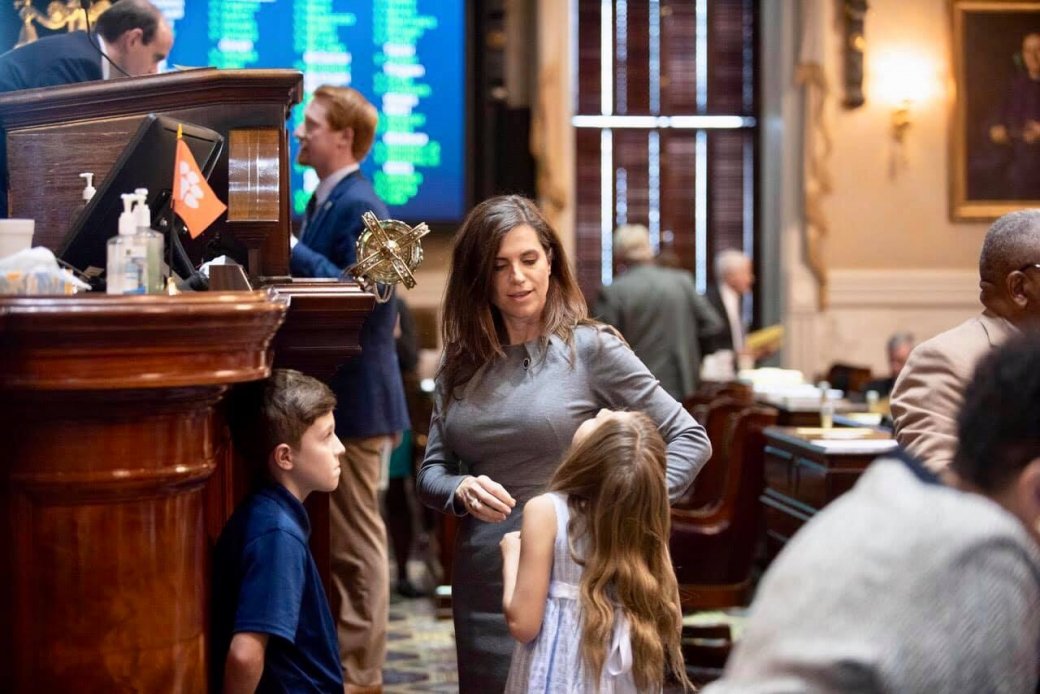 Republicans are getting a "big boost" from Republican women in the battle for the House this year. This morning, POLITICO took a look at Republican recruitment and notes that the GOP nominees in the "Trumpiest Democratic-held seats are likely to be all-female" and that the number of GOP women facing off in battleground seats "will grow this month after the Minnesota and Florida contests."
This comes as record Republican women are running for Congress and as Republicans have easily put forward their best class of recruits in recent memory.
In case you missed it…
POLITICO Morning Score
Will House GOP Women Rebound From Their Record Low?
Ally Mutnik
August 7, 2020
https://login.politicopro.com/?redirect=https://subscriber.politicopro.com/newsletter/2020/08/will-house-gop-women-rebound-from-their-record-low-789585
GOP WOMEN, BY THE NUMBERS — House Republicans got a big boost this week in their quest to grow their historic low number of female members. Pharmacist Diana Harshbarger eked out a victory Thursday night in the primary for the open TN-01, a deep red seat in eastern Tennessee. She is the second GOP woman to win a safe-seat primary this week after businesswoman Lisa McClain nabbed the MI-10 nomination on Tuesday. A third, Mary Miller, won the IL-15 primary earlier this year. They are virtually guaranteed to join Congress next year.
Republicans are at a historic low of 13 women in their conference. They will need to win at least one more open-seat primary in safe, red districts to guarantee that they will at least maintain the status quo. That's because Reps. Susan Brooks (R-Ind.) and Martha Roby (R-Ala.) are retiring, and another two, Reps. Jaime Herrera Beutler (R-Wash.) and Ann Wagner (R-Mo.), face competitive reelections. (And in the unlikely scenario that Rep. Elise Stefanik (R-N.Y.) gets upset, they might need a second win.) But another victory could come soon. Marjorie Taylor Greene is vying for the nomination in the open GA-14 primary runoff next Tuesday…
So far, 21 women have GOP primaries in House battleground seats, according to a POLITICO analysis. And that number will grow this month after the Minnesota and Florida contests. But some of those nominees face uphill climbs to victory in November, like Esther Joy King, who is running against DCCC Chairwoman Cheri Bustos in IL-17, and Rosemary Becchi, who is running against Democratic Rep. Mikie Sherrill and her $3.4 million war chest in NJ-11.
But the GOP nominees in four of the Trumpiest Democratic-held seats are likely to be all female. The list: Former Rep. Claudia Tenney is the nominee in NY-22 (Trump +16). Two women, Stephanie Bice and Terry Neese, are battling for the nod in OK-05 (Trump +14). Yvette Herrell won the primary in NM-02 (Trump +10). And Michelle Fischbach is the frontrunner to win the primary next week to face Democratic Rep. Collin Peterson in MN-07 (Trump +31). Plus, Lauren Boebert's upset of GOP Rep. Scott Tipton in CO-03 (Trump +12) gives the party a good shot at another congresswoman, though it's possible Democrats can put the seat in play. If Republicans win even just a few of these, they are easily on track to increase their ranks.