Police: Ron Kind's building a well-known "House of Prostitution" for decades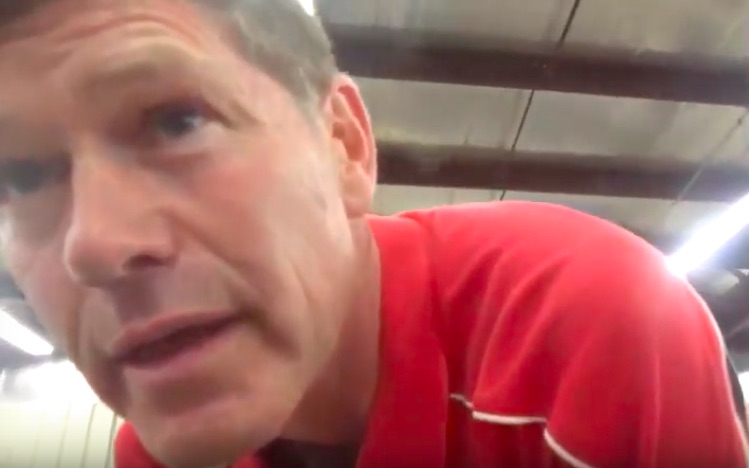 While Ron Kind tries to play dumb and pretend he didn't know he was landlord to a seedy sex salon, new reports out this morning say the building Ron Kind bought was a well-known "House of Prostitution" for decades. Multiple operators at the location faced conviction for several related crimes including "operating a house of prostitution and trying to interfere with the custody of a minor."
No matter how you slice it, it's going to be pretty hard for Kind to continue claiming he had no idea what was going on given the history at the property he now owns.
In case you missed it…
'House of Prostitution': Democrat Ron Kind's Building Housing Massage Parlor Was Previously Busted by Law Enforcement?
Breitbart?
Matthew Boyle
May 17, 2021
https://www.breitbart.com/politics/2021/05/17/exclusive-house-of-prostitution-democrat-ron-kinds-building-housing-massage-parlor-was-previously-busted-by-law-enforcement/
The building, located in La Crosse, Wisconsin, at 219 Pearl St., is now owned by Kind. Property records show he purchased the building in 1993. The current occupant of the space, Asian Sunny Massage, first opened its doors in the spring of 2018—about three years ago. Local news reports indicate that police have responded to calls at the location a total of seven times in the last three years, including several times in the middle of the night. No charges have been brought against Asian Sunny Massage, and the parlor's attorney insists upon its operators' innocence.
But before Kind purchased the building in 1993, local newspaper reports indicate, the exact same location came under serious legal fire in the late 1970s and early 1980s as it was deemed by law enforcement to be a "house of prostitution," leading to the conviction of multiple operators of the establishment a little over a decade before the Democrat congressman bought it.
The La Crosse Tribune, on Jan. 15, 1975, ran a headline that stated: "Massage Parlor Laws Requested; Some Local Parlors Under Continuous Investigation."
In the report, the Tribune's Terry Rochester revealed that the location that would less than two decades later be owned by a now sitting U.S. Democrat congressman was known for illicit activity.
"The sign outside says 'massage parlor-sauna,'" Rochester wrote in the newspaper report. "Inside the front door is a locked door and a doorbell. Beyond the locked door it's dark. Upon entering one has to let his eyes adjust to the darkness before noticing that the woman leading him in is braless in a low-cut nightgown. On the walls are pictures of posed nude women. There's also a nude statue in a lighted case."
The report pictured a woman named DeeDee Forman giving a massage in a bikini to a man appearing to wear only a towel at the location that the Democrat congressman now owns.
The La Crosse Tribune report quotes then Captain Ray Lichtie of the La Crosse Police Department's detective division as saying that several local massage parlors were under what the newspaper reporter called "continuous investigation." The police captain was cited as backing local masseuses in a push for more regulation from the government to crack down on alleged prostitution at these establishments. Lichtie was pushing for some sort of licensing requirements in such spas as the ones highlighted in this report—including one that was located at the exact same address that Kind would later purchase.
…
A little over a year after that, the new operators of 219 Pearl St.—which changed from Ronda's Rap to VIP—were also charged with prostitution-related charges, this time involving a minor girl.
"Suspect removal try leads to arrests," was the headline in the La Crosse Tribuneon Aug. 26, 1980:
A La Crosse man accused of operating a house of prostitution today was charged with attempting to get a 15-
The report that day also includes more information about the charges against the operators of VIP Rap at 219 Pearl St. Under the sub-headline "Two face charges," the local newspaper revealed that "two persons connected with VIP Rap Parlor, 219 Pearl St., face charges dealing with prostitution and minors."
The La Crosse Tribune wrote:
According to police reports, Marilyn Scott, 37, and Noel Scott, 39, both of 219 1/2 Pearl St., were arrested Monday at 5:40 p.m. According to the district attorney's office, Ms. Scott has been charge with intentionally soliciting a person under the age of 18 years to practice prostitution and Scott has been charged with keeping a place of prostitution and attempted interference with the custody of a child.
On March 12, 1981, a followup report in the La Crosse Tribune on the Scotts revealed that Noel Scott was sentenced to four years in Waupun State Prison after being convicted on charges of "operating a house of prostitution and trying to interfere with he custody of a minor."
His wife Marilyn, who the report noted, "pleaded guilty to operating a house of prostitution at VIP Rap Parlor" was put on "probation for three years with no jail sentence." The judge stayed a two-year prison sentence for her. The report said that Noel Scott at trial "claimed he did not know the juvenile's age," but quotes assistant district attorney Robert Wells as saying "ignorance of a child's age is no defense."
…