NYT: G.O.P. Ties House Hopes to Diverse Recruits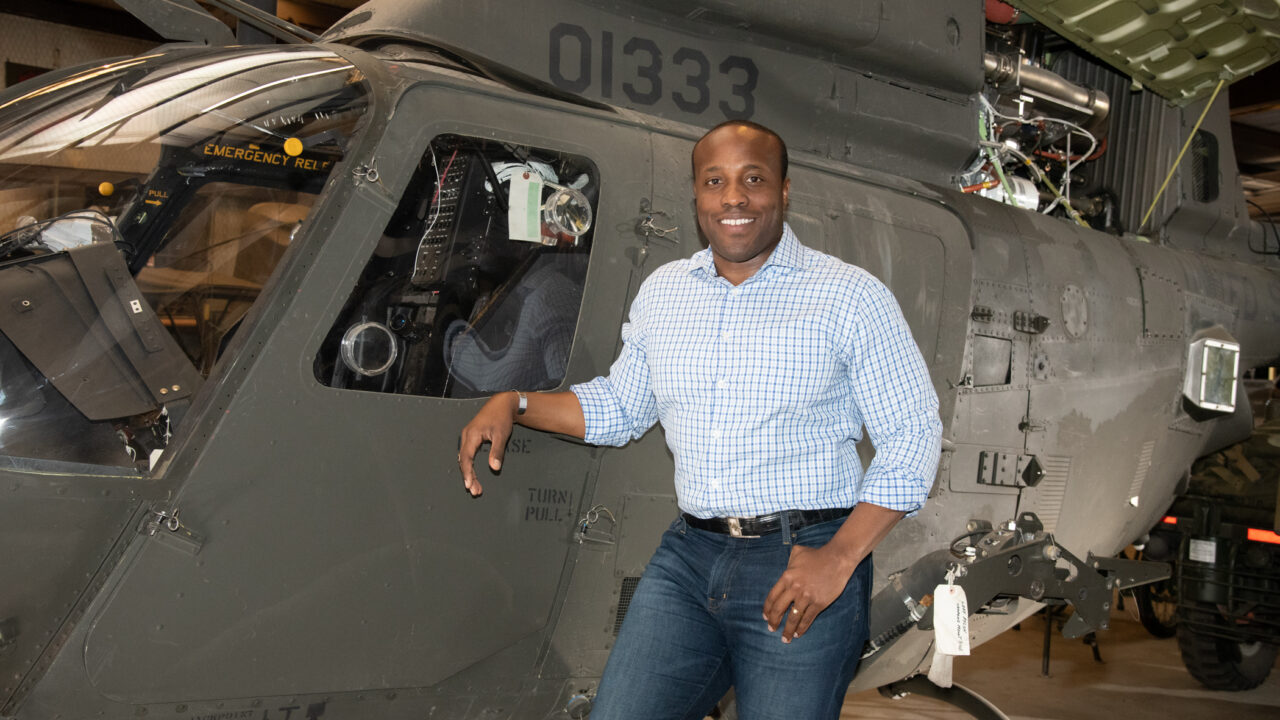 House Republicans have put forward our strongest and most diverse class of recruits in recent memory, putting swing districts in play all across the country, and the House Majority firmly within our grasp.
NYT's Catie Edmondson put it best: this year the GOP is "eschewing the kind of candidates they turned to in decades past — white, male, often veterans of local or state politics — in favor of novices with diverse backgrounds in competitive races across the country."
In case you missed it…
Emulating Democrats, G.O.P. Ties House Hopes to Diverse Recruits
New York Times
Catie Edmondson
May 19, 2020
https://www.nytimes.com/2020/05/19/us/politics/republicans-house-diversity-election.html
When Representative Mike Garcia of California was sworn in as a member of Congress on Tuesday, it marked more than just the addition of another Republican to the ranks of the minority party in the House.
For Republicans, the ascent of Mr. Garcia — a former fighter pilot, Iraq combat veteran and the son of a Mexican immigrant who snatched a Democratic-held seat in a special election in California last week — also reflected a glimmer of hope for their long-shot strategy to claw their way back from devastating losses in 2018.
"Veteran. Businessman. Family man. And first-generation American," Representative Kevin McCarthy of California, the minority leader, said on Tuesday, listing the elements of Mr. Garcia's biography that were central elements of his campaign. "Mike is the definition of the American dream."
It was that kind of profile that defined the diverse class of first-time contenders — many of them women, people of color, combat veterans and national security officials — that helped Democrats capture control of the House in 2018, carrying them to victory in districts that once were bulwarks of Republican power.
Now as they try to pivot to offense, House Republicans are taking a cue from the Democratic recruiting playbook, eschewing the kind of candidates they turned to in decades past — white, male, often veterans of local or state politics — in favor of novices with diverse backgrounds in competitive races across the country.
It is a tacit acknowledgment that the political coalition of voters that President Trump has relied on — overwhelmingly white, male and less educated — is not enough to carry his Republican allies in Congress to electoral victories, and that they must expand beyond that base to reclaim a majority.
"We as a party learned the hard way that in today's world we need candidates other than boring old white people," said Corry Bliss, a top Republican strategist who helped lead the party's failed 2018 effort to protect the House. "We need candidates with compelling biographies, compelling messaging, and candidates that reflect the voters who offer a better perspective of the issues of the day."
For House Republicans, who face steep odds of taking control of the chamber, the effort is urgent. Their party's popularity has sagged with suburbanites, especially women, and they are suffering from a glaring diversity problem. Two of the 13 House Republican women are retiring this year, along with Representative Will Hurd of Texas, the party's sole black House member. In 2018, just one new Republican woman was elected to the House. Mr. Garcia's swearing in brought the number of House Republicans of color to 11, nudging it to 6 percent of their conference. (Forty-five percent of House Democrats are racial minorities, according to data compiled by the chamber.)\
Despite a series of recruitment failures, Republicans hope that their more diverse slate of recruits can give Democrats a tougher time than the entrenched incumbents they beat out in 2018 — in many cases narrowly — riding a wave of liberal enthusiasm. In 421 districts across the nation, nearly 250 veterans and over 180 minorities have filed to run as Republicans, according to the House Republican campaign arm's internal tracking, as well as a record number of women.
In Mr. Garcia's case, the strategy appears to have worked. A memo released last week by the Congressional Leadership Fund, a House Republican "super PAC," cited internal polling showing that in the California special election, the fact voters could most readily recall about Mr. Garcia was that he was a pilot in the military, his campaign's primary message.
"There are 43 seats more favorable to Republicans than the seat Mike Garcia just won by 10 points," said Chris Pack, a spokesman for House Republicans' campaign arm. "If our diverse slate of candidates can win in California, we can and will win across the country."
In Charleston, S.C., Nancy Mace, the first woman to graduate from the Citadel, the military college of South Carolina, is challenging Representative Joe Cunningham, a freshman Democrat. In Iowa, Ashley Hinson, a State House member and former television reporter, is challenging Representative Abby Finkenauer, another freshman Democrat.
And in Texas, Tony Gonzales, a combat veteran and Navy cryptologist who served in Afghanistan and Iraq, and a former aide to Senator Marco Rubio of Florida, is facing off in the Republican primary against Raul Reyes Jr., a first-generation American and lieutenant colonel in the Air Force, to succeed Mr. Hurd.
It is unclear whether Mr. Garcia's victory can be replicated in tough districts across the nation in November, divorced from the unique circumstances at play in his special election. The seat opened after Representative Katie Hill, a Democrat, resigned under a cloud of scandal, forcing a midyear contest with lower turnout than in general elections. But his win has given other candidates a shot of optimism in what has otherwise appeared a largely bleak terrain.
"That was very promising for us to see that the candidate actually does matter," said Wesley Hunt, who is challenging Representative Lizzie Fletcher, Democrat of Texas.
Mr. Hunt, a black West Point graduate who deployed to Iraq and Saudi Arabia as a helicopter pilot with the Army before moving back to Houston, has emerged as one of Republicans' most vaunted recruits. He acknowledged in an interview that Republicans in the past "have not done a very good job" of recruiting younger candidates to represent conservative views, but pointed to his own campaign and Mr. Garcia's as examples of how that has begun to change.
"The problem is, it's very hard when you don't see anyone who looks like you in the caucus," Mr. Hunt said. "That's part of the reason I stepped up to run. People need to see an example of what a young black conservative looks like and speaks like, because they will relate to that more than they think."
In California, Michelle Steel, a first-generation Korean-American and member of the Orange County Board of Supervisors, is hoping her story will resonate with voters as she challenges Representative Harley Rouda, a Democrat. Ms. Steel moved to Los Angeles with her mother and sisters from Japan when she was 19, and ran for the state's tax board, her first foray into local government, she said, after her mother's clothing store was improperly taxed.
"When you don't know anything, you have a strong feeling that you can do everything," she said.
"This year it's going to be totally different," Ms. Steel said in an interview. "Diversity is going to be really helpful from all sources. I'm going to bring my own background as a small-business owner and being first-generation. I think that will be helpful to bring more benefits to Congress than someone who never had these types of experiences."
But for all the enthusiasm around those candidates, gaping recruiting holes remain. Republicans have yet to find a challenger for Representative Antonio Delgado, Democrat of New York, who won his Hudson Valley district by five points in 2018.
A potential challenger to Representative Haley Stevens, Democrat of Michigan, failed to get enough signatures to get on the ballot and is pressing on with a lawsuit over the issue. In Salt Lake City, seven Republicans are facing off to challenge Representative Ben McAdams, a Democrat who won his seat by less than 700 votes, and the candidate considered to be Mr. McAdams's leading challenger dropped out in December.
Whatever the difficulties, some Republicans privately concede that given their track record of cultivating diverse candidates, they have nowhere to go but up.
"Our recruits are undeniably better — significantly better — than they were last cycle," said Mr. Bliss, the strategist. "As a party, we're taking a major step in the right direction."