New Poll: NJ-03 a dead heat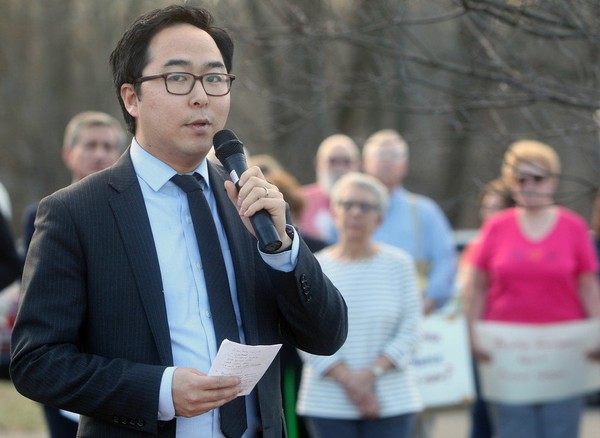 A new poll released this morning in New Jersey Globe shows David Richter already has Congressman Andy Kim locked in a dead heat for New Jersey's 3rd Congressional District.
Trump leads against Biden 49-46 and the Congressional race remains a statistical tie. Not a good sign for Andy!
Click here for the full polling memo, and click here to read the story from New Jersey Globe.
In case you missed it…
GOP polls shows dead heat in NJ-3 race between Kim, Richter
New Jersey Globe
David Wildstein
July 22, 2020
https://newjerseyglobe.com/congress/gop-polls-hows-dead-heat-in-nj-3-race-between-kim-richter/
A poll conducted by a super PAC connected to House Republican leaders shows a statistical tie in the race for Congress in New Jersey's 3rd district and in the presidential race.
Freshman Rep. Andy Kim (D-Moorestown) leads Republican David Richter by a 45%-42% margin, according to a Congressional Leadership Fund poll obtained and reviewed by the New Jersey Globe.
The poll shows President Donald Trump with a 49%-46% lead against Joe Biden, the presumptive Democratic presidential nominee.
In 2016, Trump carried the 3rd district by a 51%-45% margin against Democrat Hillary Clinton.
The Republican poll has Kim's favorables at 37%-31%.  The largely unknown Richter has favorables of 18%-10%.
The closeness of the race is no surprise in a district Democrats flipped two years ago after the GOP held the seat for a decade.
…
The poll of 400 likely was conducted by Basswood Research on July 13-15 and has a margin of error of +/- 4.9%.