McCready: public school for thee, but not for me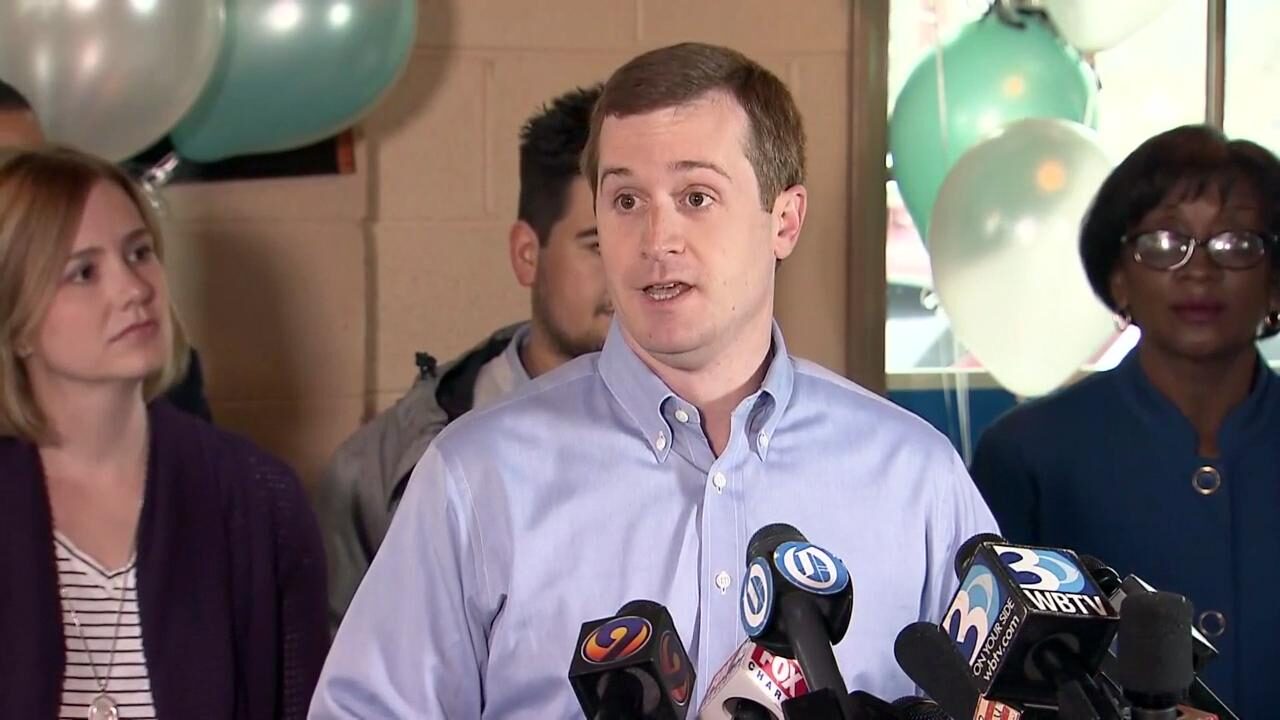 Greedy Dan McCready is out on his "education tour" boasting about how much he believes in public schools. But a new report out today shows Greedy McCready believes in public schooling … just not for his own kids.
That's because Greedy McCready sends his kids to a super elite $18,000 a year private school. Greedy Dan McCready… still only looking out for himself.
In case you missed it…
Democratic Congressional Candidate Says Opponent Lacks Faith In Public Schools, But Sends His Own Kids To Private School
Daily Caller
Andrew Kerr
August 16, 2019
https://dailycaller.com/2019/08/16/dan-mccready-north-carolina-school/
Democratic congressional candidate Dan McCready of North Carolina sends his children to an $18,000 a year private school, but that didn't stop him from accusing his Republican opponent twice during an event Sunday of having no faith in public schools.
McCready, who is running against Republican state Sen. Dan Bishop in the Sept. 10 special election for North Carolina's 9th Congressional District, said during a candidate forum the Fayetteville NAACP hosted that Bishop's policies were to blame for a small-town North Carolina substitute teacher he spoke with who said her pay has dropped from $14 an hour to $10 an hour, despite being on the job for 14 years.
"This is what these politicians like state Sen. Bishop do," McCready said at the event, according to video of the event the Daily Caller News Foundation obtained. "They don't believe in public schools. They do anything they can to conduct a war on schools."
"We've got to stop this war on public schools," McCready added. "I really believe that some of these politicians don't actually believe in public schools." …
Despite McCready's accusations that his political opponents lack faith in public schools, he has enrolled some of his own four children, ages 2 to 8, in a Charlotte-based private school with a tuition rate close to $18,000 per student.
The school, Trinity Episcopal, posted on its Facebook page in April that "Trinity dad & Candidate for US Congress" McCready had stopped by to speak with its second-grade class about the democratic process.
McCready was also a member of the school's board prior to announcing his first run for congress in 2017. His LinkedIn profile states he was a member of the Friends of Trinity Board in November 2016. McCready's bio on his company's website also states he serves on the school's board.
The McCready campaign confirmed in a statement to the DCNF that McReady's children were enrolled in the private school.
"As a product of North Carolina public schools, Dan McCready believes in public education and ending the attacks on our public schools by people like State Senator Dan Bishop and [Education Secretary] Betsy DeVos," McCready spokesman Matthew Fried said. "He and his wife chose to send their kids to a small Christian school to receive a faith-based education, and they find it shameful that politician Dan Bishop is attacking their kids." …
Click here to read the full story