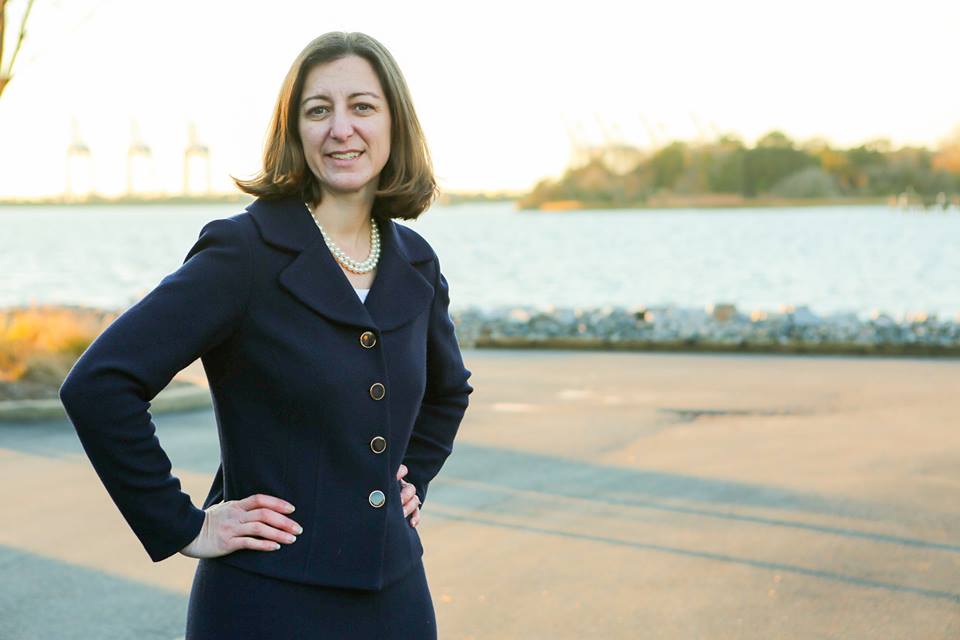 Apparently, Congresswoman Elaine Luria's constant crowing about the "oath" she swore doesn't apply to her obligations under House or DoD ethics rules.
A new complaint filed today says Luria committed a "clear violation" of DoD directives and House ethics rules by misusing her military service in a political ad and omitting the disclosure statements required of her.
So much for "faithfully executing" her responsibilities of the office upon which she entered…
Complaint: Virginia Dem Violated Ethics Rules
Washington Free Beacon
Yuichiro Kakutani
Nov 21, 2019
https://freebeacon.com/politics/complaint-virginia-dem-violated-ethics-rules/
Virginia Democratic representative Elaine Luria was in "clear violation" of both House ethics rules and a Department of Defense directive when she highlighted her military service in an ad touting her role in pushing for the impeachment of President Donald Trump, according to a watchdog complaint.
The Foundation for Accountability and Civic Trust (FACT), a non-profit government watchdog, filed an ethics complaint with the Office of Congressional Ethics on Thursday. The complaint says Luria did not include the necessary disclosure in the ad, which highlighted her career in the U.S. Navy and featured her and other troops in uniform.
The Department of Defense prohibits veterans from showing themselves in uniform unless they also include a disclaimer noting that the department does not endorse the candidate. By violating the directive, Luria also violated a House Ethics rule requiring candidates to comply with "all laws and regulations applicable to Members when acting in an official capacity and campaigning," according to FACT.
"I didn't come to Washington to impeach the president, but I also didn't spend 20 years in the Navy to allow our Constitution to be trampled on," Luria said in the campaign ad.
"Not only does the entire ad generally use military service inappropriately, but none of the required disclaimers are used in the ad," the complaint said. "It is precisely this type of campaign materials that imply military approval and are prohibited by the Department of Defense.
Luria's ad touted her part in pushing for the impeachment hearing, featuring audio of her calling the president's actions "very clearly an impeachable offense." But FACT said that Luria broke department policy when she cited her military service and showed visuals of her in uniform in the same ad without providing the necessary disclaimer.
"Considering Congresswoman Luria's district includes the world's largest naval base and is among the highest concentration of veterans, it is especially crucial that she be investigated for failing to include the necessary disclaimers pertaining to her military service," FACT executive director Kendra Arnold said in a statement.
Luria's office did not respond to a request for comment. The board of the Office of Congressional Ethics will now decide whether to launch an investigation into the allegations.