Liberal group: Rose should return laundered corporate PAC money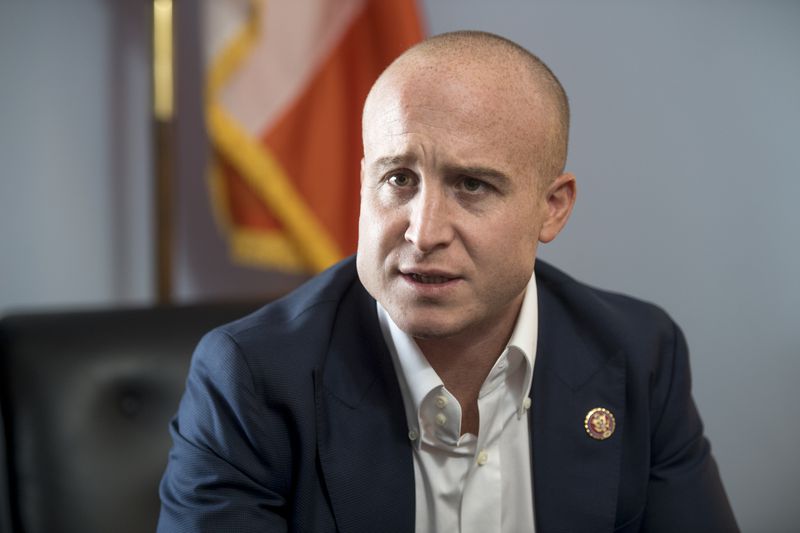 Max Rose is a fraud and was exposed for having his campaign treasurer launder corporate PAC contributions to get around his "no corporate PAC money pledge."
Now, liberal watchdog groups are sounding the alarm telling Staten Island Advance that Max Rose should return the money if he plans to "follow the rule and spirit" of his pledge. Not good!
In case you missed it…
Rep. Max Rose says PAC donation does not violate 'the letter or spirit' of his funding pledge
Staten Island Advance
Sydney Kashiwagi
February 6, 2020
https://www.silive.com/news/2020/02/rep-max-rose-says-pac-donation-does-not-violate-the-letter-or-spirit-of-his-funding-pledge.html
Refusing corporate cash has been a cornerstone of Rep. Max Rose's campaign: "Keep your damn money, because it's not you I'm working for," the freshman congressman warned lobbyists and "corporate kingpins" in his first TV ad in 2018.
And while Rose says he has never taken a single dollar from a corporate PAC, he did receive a $4,000 donation from Across the Aisle, a PAC that is itself funded almost exclusively by special interest groups and corporate PACs. …
According to federal campaign finance reports, both Rose and Harder accepted a combined $9,000 in campaign contributions from the Across the Aisle PAC.
Of the 60 donations the PAC accepted since it was created in March 2019, it received at least 40% of its donations from Corporate PACs and the rest from special interest groups.
Major Corporations like Google, Exelon, Dominion Energy, Comcast, Capital One and AT&T, all donated the maximum of $5,000 to the PAC.
The PAC also has ties to Rose himself; the congressman's treasurer Janica Kyriacopoulos is listed as the PAC's treasurer too.
Of the 22 members of Congress the PAC supported, six of them including Rose and Harder pledged to boycott corporate PAC money in 2018, according to a list of lawmakers tracked by the Center for Responsive Politics. The four other anti-corporate PAC lawmakers include Democrats Reps. Anthony Brindisi of New York; Elaine Luria of Virginia; Abigail Spanberger of Virginia; and Xochitl Torres Small of New Mexico. …
Watchdog group Common Cause's Director of Money and Politics and Ethics, Beth Rotman, thinks Rose should give the $4,000 contribution from Across the Aisle back if he intends to "follow both the rule and spirit" of his anti-corporate PAC commitment.