Landsman's Anti-Cop Record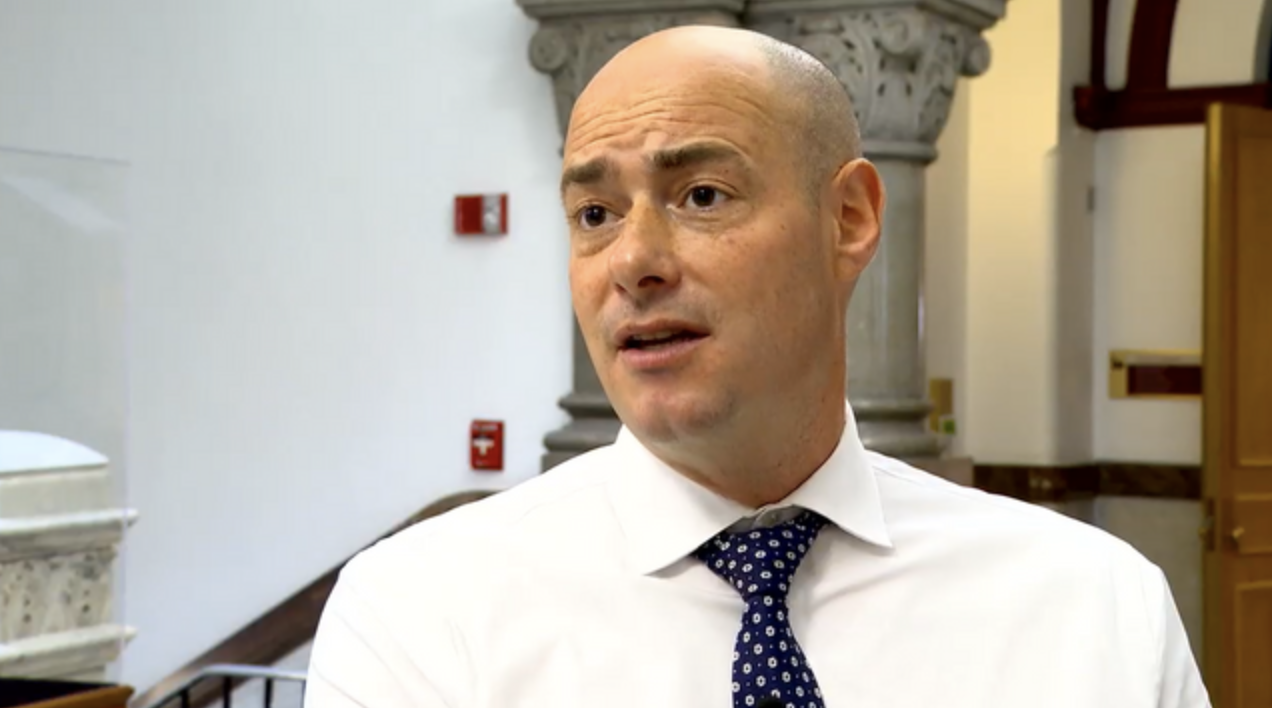 Greg Landsman backed bail elimination and proposed removing $200,000 from the law enforcement budget. 
Now Cincinnati is experiencing an "unprecedented" homicide spike. 
As the Free Beacon reported, "Landsman's crime policies are more closely aligned with his party's most liberal members."
In case you missed it…
As Murders Reached Unprecedented Highs, Top Dem Recruit Backed Motion To End Cash Bail
Collin Anderson | Washington Free Beacon
May 5, 2022
A top Democratic congressional recruit in an Ohio swing district backed a motion to end cash bail in Cincinnati as the city experienced an "unprecedented" homicide spike.
As a Cincinnati city councilman in April 2019, Greg Landsman submitted and approved a motion to eliminate cash bail for nonviolent misdemeanor cases. Nearly one year later, the Democrat introduced a second motion that called for such offenders to avoid arrest altogether and instead receive a "citation to court." And in June 2020, as homicides reached an unprecedented high in the city following George Floyd's death, Landsman took the policy a step further—he signed onto another motion that endorsed ending cash bail altogether and called for "public pressure" on the surrounding county to do the same. Landsman told the Cincinnati Enquirer he supported the measure because Floyd's death "changed something" in him.
Roughly two years later, Landsman is the Democratic nominee to unseat Rep. Steve Chabot (R.). Though he must win over swing-district voters to win the race, Landsman's crime policies are more closely aligned with his party's most liberal members. Rep. Alexandria Ocasio-Cortez (D., N.Y.), for example, in November called for a "federal intervention" against the use of "excessive bail." Just one day earlier, Darrell Brooks allegedly plowed through a Christmas parade in Waukesha, Wis., while out of jail on an "inappropriately low bail amount." The rampage killed 5 people and injured at least 48 others.
Landsman's crusade against cash bail is not the only time the Democrat endorsed soft-on-crime policies during the summer of 2020. In June of that year, Landsman penned a proposal to pull $200,000 in funding from Cincinnati's police budget. Just weeks later, the city suffered its fourth double homicide of the year.
Landsman's proposals to end cash bail and defund police did not stop the Democratic Congressional Campaign Committee (DCCC) from recruiting the councilman to challenge Chabot. In March, the committee added Landsman to its "highly competitive Red to Blue program," which it says "arms top-tier candidates with organizational and fundraising support, strategic guidance, staff resources, candidate training, and more." The DCCC's press release announcing the move said Landsman "has dedicated his career to making life better for children and families."
Landsman did not return a request for comment. According to a 2020 Manhattan Institute study, bail reform policies such as those championed by Landsman have "led to the release of a number of dangerous defendants, many of whom were later rearrested for offenses committed while awaiting the deposition of their cases."
The DCCC's support for Landsman may have deterred other Democrats from entering the race against Chabot. Landsman did not face a Democratic challenger and formally emerged as the party's nominee following Ohio's Tuesday primary elections. The councilman has raised roughly $562,000 to Chabot's $1 million.
Landsman is not the only defund the police supporter with ties to the DCCC. In May 2020, for example, committee digital strategist Nijeria Boone labeled police a "terrorist group" and called to "abolish the police" because "they were created to capture runaway slaves." DCCC chairman Sean Patrick Maloney (N.Y.) has assured voters that Democrats do not support defunding the police, an accusation he called a "Republican talking point."