"I've made a huge mistake" – House Democrats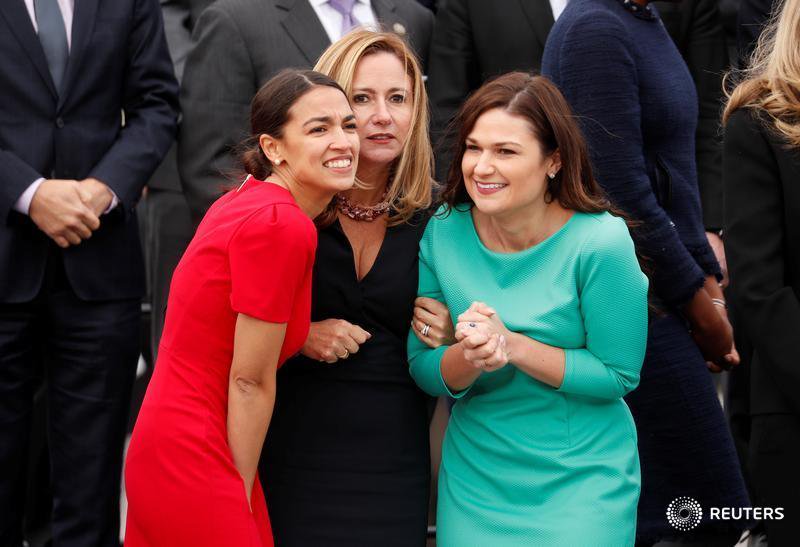 Vulnerable House Democrats made a big bet in backing impeachment, and already their members are facing a serious case of buyer's remorse.

House Democrats are pictured here frantically calling their campaign strategists this morning
All week, battleground Democrats walked the plank and joined calls to impeach the President in anticipation of a big move from Pelosi. But then the moment arrived and panic set in among vulnerable Dems like Elissa Slotkin who quickly realized their decision to march forward with impeachment was creating a massive nightmare for their chances at re-election.
More Slotkin:

"We came out because this is something different, this meeting did not give me confidence that this will be something different."

— Heather Caygle (@heatherscope) September 24, 2019
But then more bad news arrived, when polling out today shows voters at home STILL aren't on board with impeachment.
But don't take our word for it. One Democratic pollster really hit the nail on the head:
"There is almost no equation in which impeachment proceedings are good for the electoral prospects of freshman battleground Democrats because it makes them Democrats," said one Democratic pollster who requested anonymity to speak candidly. "It is like the Kavanaugh vote."
Democrats couldn't stop themselves from following their socialist pals off the cliff to impeachment and they'll be a big price to pay for it with folks back at home.
Best of luck!