ICYMI: CLF's Mobile Billboards Haunt New York Dems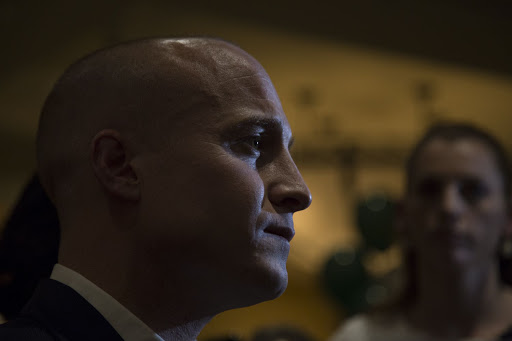 Mobile billboards, courtesy of CLF, are sweeping through New York and "hounding" Max Rose, Nancy Goroff, and Jackie Gordon by reminding voters of their radical records and lies.
In case you missed it, the New York Post reported on CLF's mobile billboard following Max Rose around his district and blaring on loudspeakers that Rose is "Good for Pelosi, Bad for the NYPD" and a "Puppet of Defund the Police Liberals."
Scary Halloween tricks sweep Staten Island in Rose-Malliotakis race
The New York Post
Carl Campanile
10/31/2020
https://nypost.com/2020/10/31/scary-halloween-tricks-sweep-si-in-rose-malliotakis-race/ 
Scary politics swept through Staten Island on Halloween Saturday as first-term Democratic Rep. Max Rose and Republican rival Nicole Malliotakis trick-or-treated throughout the 11th congressional district for votes.
The House Republican leadership political action committee backing Malliotakis engaged in the most spooky tactic — hounding Rose with a mobile billboard saying the congressman was "Good for [House Speaker Nancy] Pelosi, Bad for the NYPD."
The billboard also blared a message that claimed Rose, a decorated Army vet, was a "Puppet of Defund the Police Liberals."
The campaign stunt, paid for by the GOP Congressional Leadership Fund, was parked outside Rose's campaign office on Forest Avenue Saturday morning.
"When he first ran for Congress, Max Rose promised to support law enforcement, then he turned his back on the NYPD and marched with radicals to defund them," said CLF Press Secretary Will Reinert.
"As Congressman Rose makes his final campaign stops, this mobile billboard will follow him every step of the way and remind voters that Max Rose is not the man he claims to be."
…
To read the full NY Post write up click here.