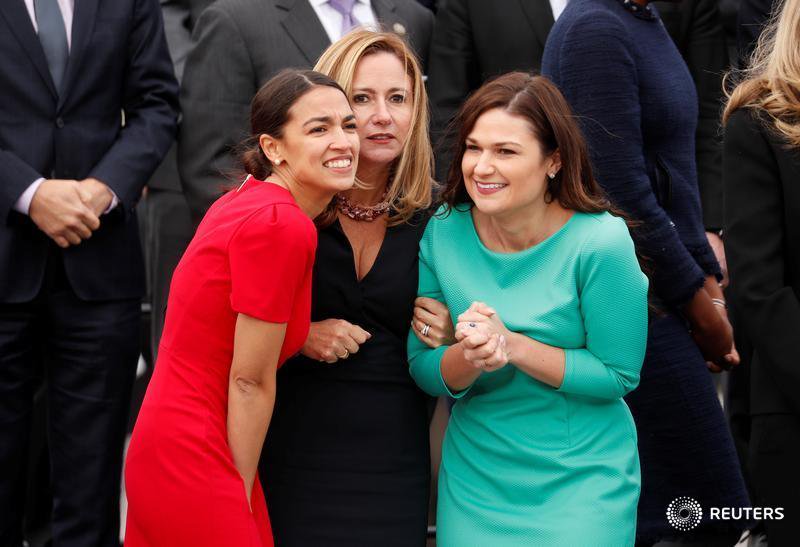 AOC and her fellow Democrats are already forming a circular firing squad, taking shots at House Democrats for deciding NOT to get out and knock doors this cycle.
And to be honest, she has a point: As Democrats canceled in-person canvassing, CLF did not.
CLF poured $10 million into a national ballot chase program and putting boots on the ground in 12 of our top districts, including those of defeated Democrats Joe Cunningham and Kendra Horn and other districts where Democrats came up short, including Don Bacon and Congressman-elect Troy Nehls' districts.
As you continue looking into how the Democrats failed this cycle, it's probably worth re-upping this piece from September showing how CLF got a critical leg up to deliver victory, while House Democrats sat on their hands bragging about how they would expand their ranks.
Republican Group Launches Door-to-Door Push in Congressional Races
Kristina Peterson
Wall Street Journal
September 2, 2020
https://www.wsj.com/articles/republican-group-launches-door-to-door-push-in-congressional-races-11599049086?st=85uf8uk9qnppmib&reflink=article_copyURL_share
WASHINGTON—Republicans continued to roll out door-knocking programs this week with new safety precautions due to Covid-19, while Democrats are sticking primarily with investments in virtual efforts to boost voter turnout.
The Congressional Leadership Fund, the super PAC tied to House Republicans, launched its field operations in 12 competitive congressional districts this week, investing $3.5 million to open offices and send volunteers out to chat with voters in person.
The group is focusing on congressional districts where there is a competitive House race, but in states that aren't presidential or Senate battlegrounds, including races in Nebraska, Oklahoma, Utah and South Carolina. Volunteers are provided with masks, which they are required to wear. Since the program unofficially launched this weekend, volunteers have already knocked on 25,000 doors, a spokesman said.
"Adapt and overcome has to be the central mantra for any winning campaign, and no time has that ever been more true than in the era of coronavirus," CLF President Dan Conston said.
CLF also launched a $6 million program aimed at making sure people voting by mail submit their ballots in 31 congressional districts…
"Democrats don't think it's a smart or safe use of our resources to try and send a masked organizer to a stranger's house to have a long conversation with them in the middle of a raging pandemic," said DNC spokesman David Bergstein.